Ed Helms' first reaction to starring in 'Vacation': 'Hell no!'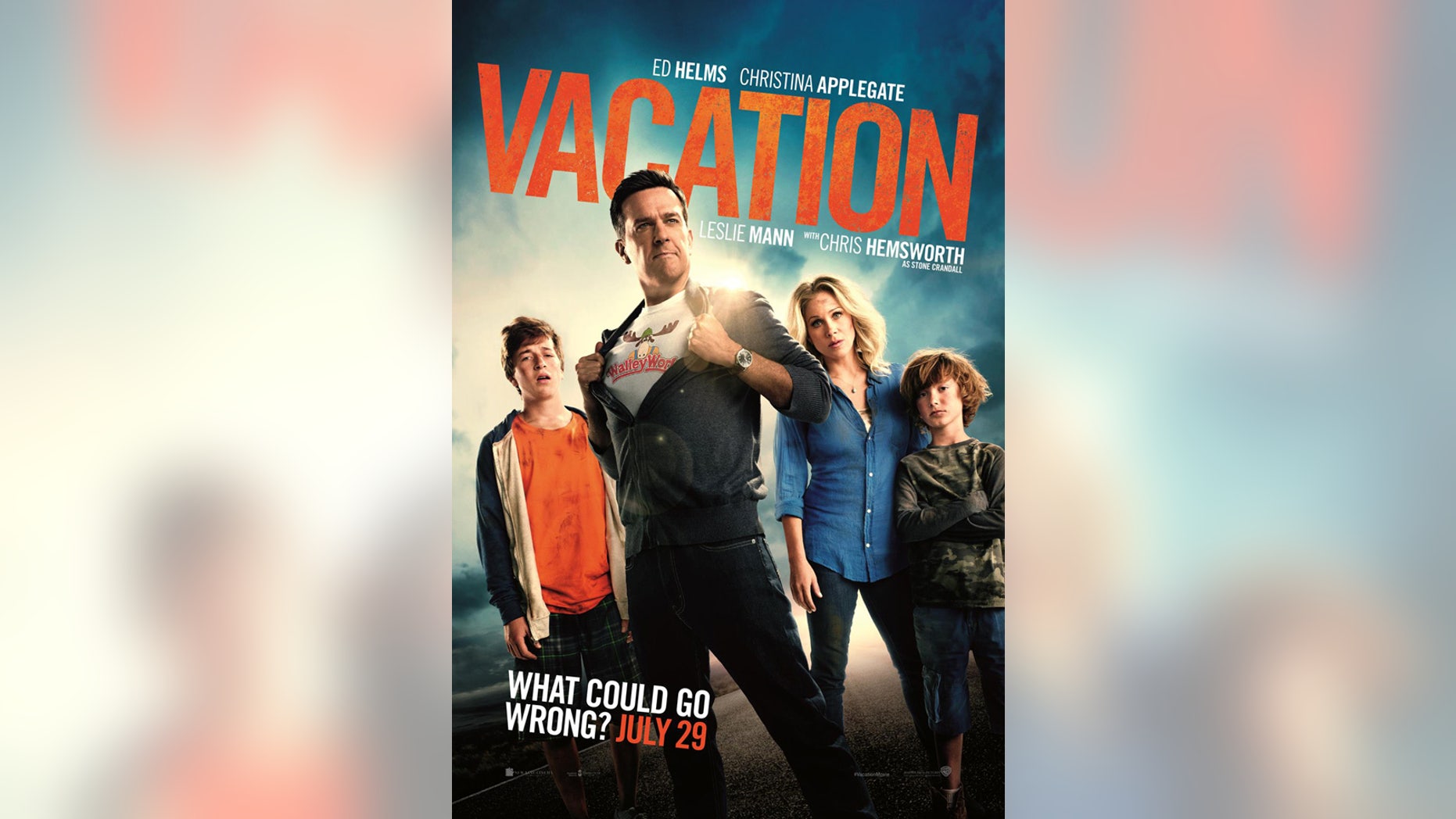 LOS ANGELES – Ed Helms' first reaction on hearing about  a new "Vacation" was "Hell no!" In fact, he wasn't even going to read the script because, for him, the original franchise is a sacred cow that shouldn't be messed with.
"I think it was my manager who said, 'Don't be an idiot. At least read it," says "The Hangover" star. "As soon as I realized this is not a remake, and I wasn't going to be corrupting Chevy Chase's Clark Griswold, but rather inventing a new, adult Rusty Griswold, and all the characters are new, and the story is completely fresh, suddenly I was like, 'Oh, this is fun. This is actually a fresh continuation of the Griswold mythology and not a corruption of what it is.'"
And then to learn that both Chase and Beverly D'Angelo were returning in cameos as Rusty's parents, was the ultimate affirmation. "They showed up with great, positive, collaborative energy, and it was huge. It meant a lot to all of us."
Even with this being a new generation in the Griswold legacy, Jonathan Goldstein and John Francis Daley, the writers and directors, wanted something familiar. Toward that goal, they endowed Rusty with some qualities similar to Clark, so he was recognizable as a chip off the old block, while still being his own man.
"Rusty has a little bit more vulnerability than Clark, and that's also a reflection of where we are in comedy," Helms said. "What's expected of a movie in 2015 is to tell a little bit more of an arc. The original 'Vacation' has very little arc. There's very little narrative character development, and the characters have virtually no consequences for their actions throughout the whole movie, which is part of the delight of that movie, but I think that's a hard sell in 2015."
The biggest homage in the 2015 version of "Vacation," is the destination. For some reason, Rusty has good memories of the trip his family took in the 1983 "National Lampoon's Vacation," and he decides that his family, too, needs to make the 3,000-mile road trip to visit Walley World theme park.
"I think that Rusty is really good at repressing and/or whitewashing all of his memories, and so I'm sure all of those memories are extremely positive for him," Helms says. "There's no reason that the Walley World vacation should be a positive memory for him, but it is, and I think it's that unflagging optimism that's one of Rusty's great traits."
And then there's the singing. At one point in the movie, Rusty decides to perk up his family's spirits with a sing-along. Of all the songs possible, he selects Seal's "Kiss From a Rose."
"Let's call a spade a spade here," says Helms, who last month released his first album with his band, The Lonesome Trio, all of whom met at Oberlin College 20 years ago. "I sing too much on camera, but I think singing, especially when it's inappropriate to sing, is one of the funniest things that there is and it fits. In this particular case, I think it's a metaphor for how connected the family is, so when Rusty's stridently singing on his own, he's isolated, and when the family joins him, it's a really nice expression of family bonding."
Despite his initial reluctance to sign on to "Vacation," it turned out to be a wonderful experience.  Helms says the making of  the movie was personal for him because he grew up in Atlanta, where the majority of the filming took place.
"My mom came to set almost every day, and, then, of course, I'm the youngest of three kids, and we took lots of road trips from Atlanta when I was a kid," he recalls. "Driving to the beach was a four or five-hour trip. We did it all the time, and back then, air conditioning in cars wasn't so good. We hated each other by the time we got to the beach. Everyone gets overheated and angry, but then, of course, being at the beach makes it all good."
New Line Cinema's "Vacation" opens in theaters on Wednesday, July 29.