Dylan McDermott reveals why he hasn't married Maggie Q yet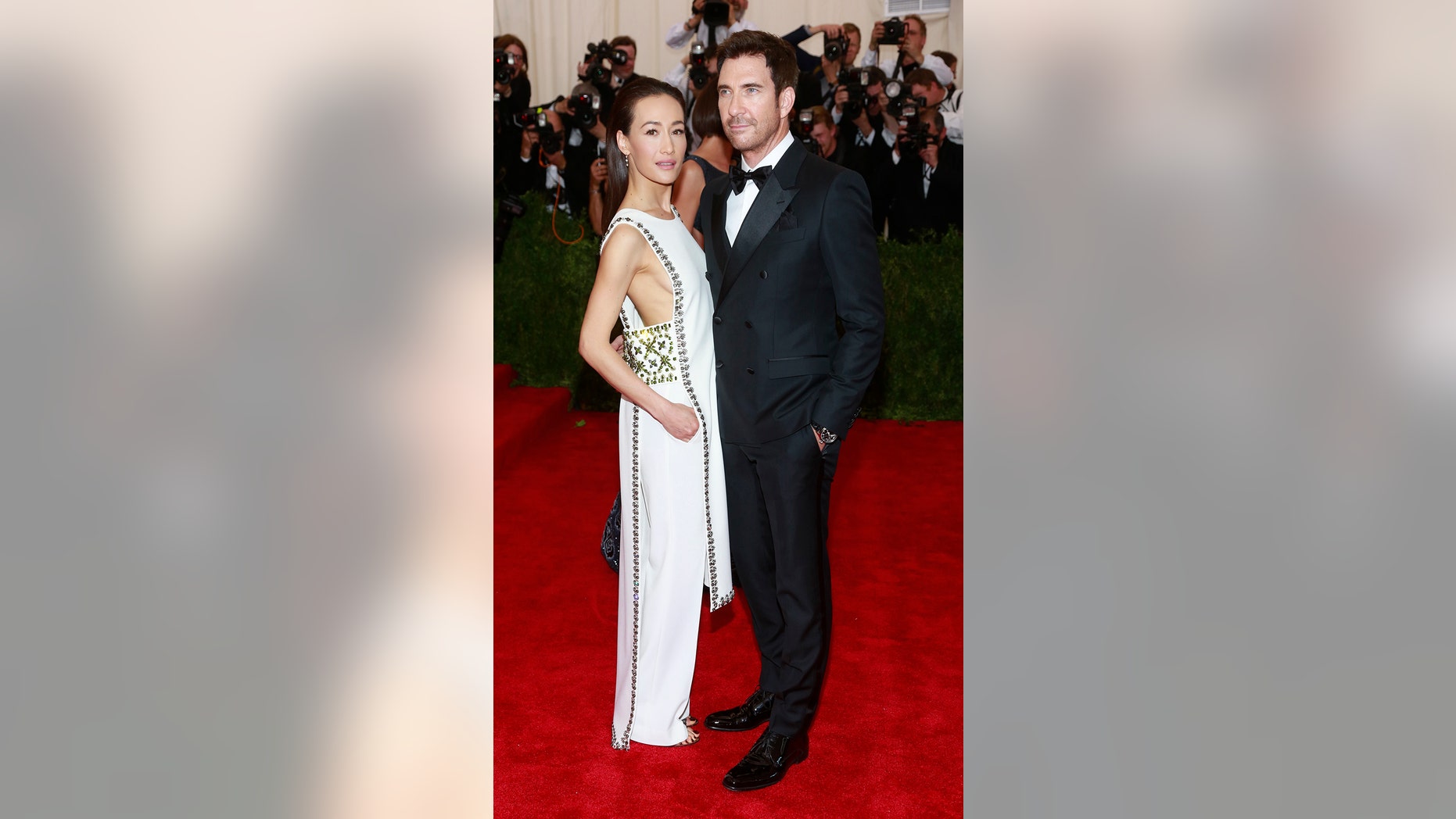 Dylan McDermott is currently engaged to actress Maggie Q, but the two aren't in any rush to tie the knot.
"We haven't set a date as of yet," the 55-year-old told Closer Weekly. "We are just enjoying being engaged."
The American actor was previously married from 1995 to 2008. He and his ex-wife, Shiva Rose, share two daughters: 21-year-old Colette and 11-year-old Charlotte.
McDermott and the 38-year-old started dating in October 2014. She confirmed the engagement in 2015.
"When you know, you know!" McDermott added. "She's an incredible person. I know her heart, so it was easy to say, 'Yes, I want to be with this person. There is always another chance in life. That is what's so great about it! A lot of people get disheartened, and I can relate to that. But I tell my kids: You can always start again."
McDermott stressed his fresh start at love was with Q.
"I admire what she does for the world [with her animal rights activism] and who she is in the world. I think she is a beautiful person, both inside and outside. I believe in her. They say the people who live the longest are the ones that can brush things off, and not the people who hang on to things. I really believe that is true."
Q previously told E! News that she never envisioned herself as a bride, which could explain why the pair are taking their sweet time in the planning process.
"I was never the person who was going to get married," she admitted. "It's all my wonderful friends who have experience in this, they kinda take over. My day, when it comes, is going to be a mish-mosh of the love of all my friends contributing from their experience and what they want on the day for me, because I'm really, really not a wedding person. I'm surrounded by so much love and so many people who care about us in such a real way and they're kinda helping me guide through it."