Dwyane Wade, Gabrielle Union welcome 'miracle baby': 'Welcome to the party sweet girl!'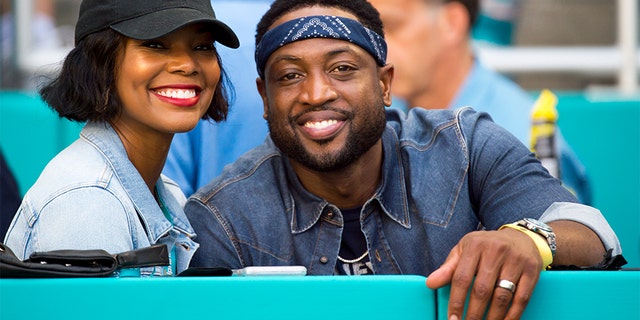 NBA star Dwyane Wade on Thursday took to social media to announce the birth of a baby girl with his wife, actress Gabrielle Union.
The newborn's arrival came on Wednesday, Wade said on Instagram. He also shared sweet photos of the family in the hospital, showing the couple cradling their daughter, who was sporting a hat with a pink pompom on top.
HILARY DUFF REVEALS SHE DRANK HER PLACENTA IN SMOOTHIE FORM AFTER WELCOMING DAUGHTER
"We are sleepless and delirious but so excited to share that, our miracle baby, arrived last night via surrogate and 11/7 will forever be etched in our hearts as the most loveliest of all the lovely days," the Miami Heat player wrote. "Welcome to the party sweet girl!"
The Heat also took to Twitter, offering their congratulations to the couple and promising a gift for their "ViceViceBaby." A photo in the tweet showed a black baby onesie with the team's logo on the front.
JASON ALDEAN, WIFE BRITTANY KERR REVEAL DAUGHTER'S NAME AT BABY SHOWER
This is the first child the couple has had together.
The NBA guard has three sons and the couple is also raising one of his nephews, according to The Associated Press.
In the past, Union has been open about her difficulty in having a child, the outlet reported.
The Associated Press contributed to this report.