Drake raps about his child in 'Scorpion' after rumors swirled about romance with French porn star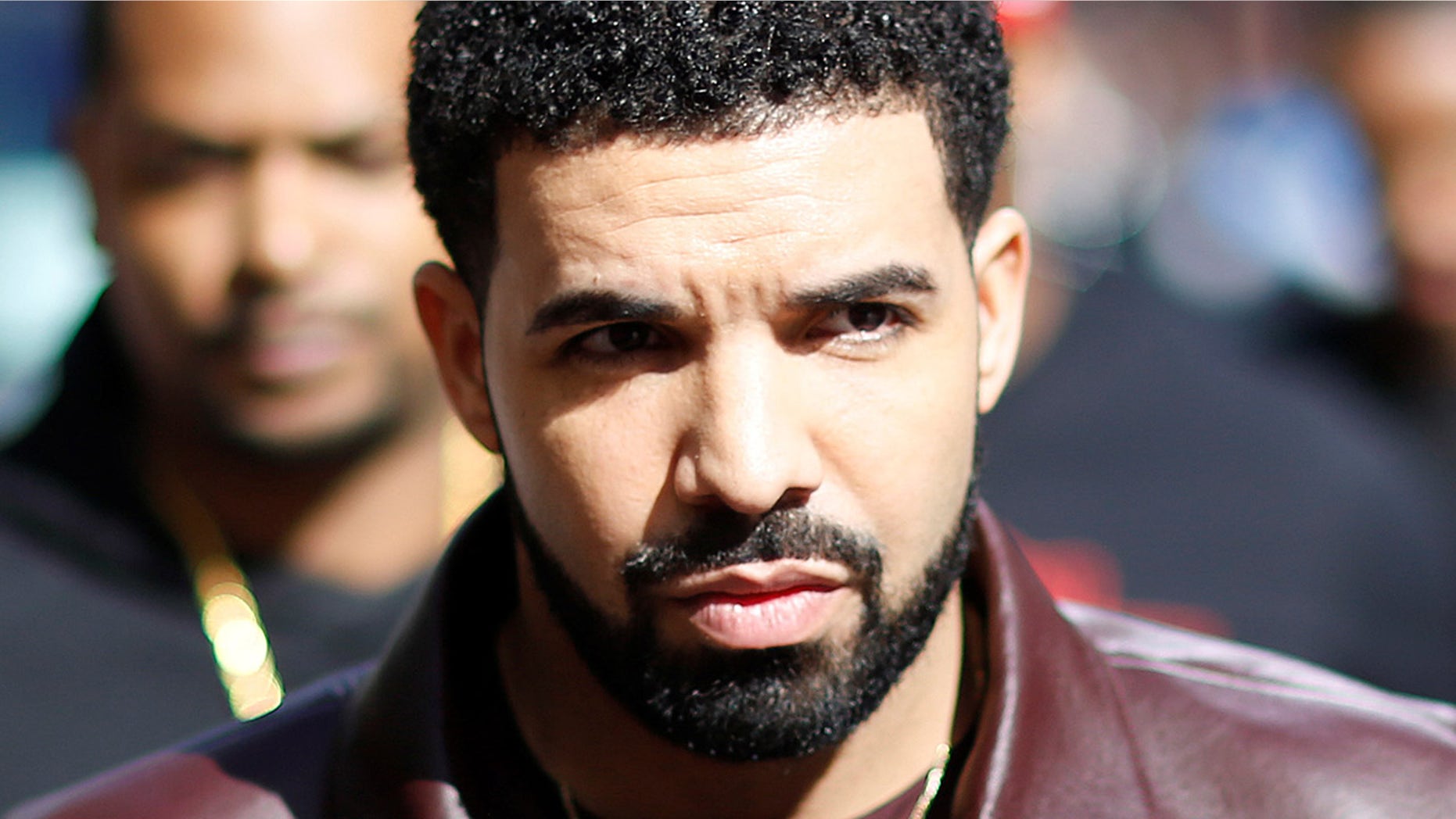 Drake released his double-sided album "Scorpion" on Friday and on one of his tracks the Toronto rapper confirms the rumors that he fathered a son with a former French porn star.
The 31-year-old hip-hop star mentioned his son on the track "Emotionless," according to People.
"I wasn't hiding my kid from the world. I was hiding the world from my kid," Drake raps. "Breakin' news in my life I don't run to the blogs. The only ones I wanna tell are the ones I can call."
TIFFANY HADDISH SAYS DRAKE ASKED HER OUT BUT STOOD HER UP
The mother of the child was identified as Sophie Brussaux, TMZ reported in May. The gossip website reported that Drake had been financially supporting the woman and the child since before the baby was born.
In the song "March 14," Drake appeared to address his relationship with Brussaux.
"She's not my lover like Billie Jean but the kid is mine. Sandi used to tell me all it takes is one time, and all it took was one time. S---, we only met two times, two times," Drake raps.
DRAKE WAS SET TO RELEASE 'OVERWHELMING' RESPONSE TO PUSHA T BEFORE IT WAS QUASHED, RAP EXEC SAYS
"I used to challenge my parents on every album. Now I'm embarrassed to tell them I ended up as a co-parent," he adds "Always promised the family unit. I wanted it to be different because I've been through it."
Drake also reveals that his son was born Oct. 11 and celebrated in Miami when a DNA test confirmed that he was the father, according to People.
The songs seemingly puts to bed the rampant rumors that started when rival rapper Pusha T criticized Drake for being a so-called "deadbeat" father. Drake's rep had previously denied the claim.