Does Hollywood's 3-D Craze Spell the End of the 2-D Film?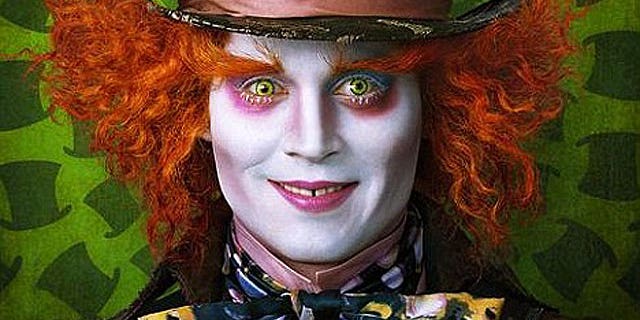 Welcome to the new dimension in filmmaking – the third dimension.
"Avatar" lost out with the big awards at Sunday's Oscars – but filmmaker James Cameron is crying all the way to the bank: His big, splashy, 3-D monster has earned $2.6 billion worldwide. And after last weekend, Tim Burton was sobbing alongside him: His 3-D fantasy "Alice in Wonderland" had already taken in $201.3 million in worldwide box office.
There's no denying that 3-D is the wave of the future. But does that mean flat movies are about to become a thing of the past?
Hold your horses, says Bobby Jaffe, senior executive at Legend 3D, which worked on "Wonderland."
"For some filmmakers, this is going to be the greatest thing they've ever seen. But for some, it's just not that important," he says. "If you're a 2-D filmmaker, all this means is you have a new tool in your toolbox to access your audience, and tell your story."
Post production consultant Alasdair MacCuish agrees. "The future of 2-D hasn't changed at all. 3-D is an additional revenue stream for the studios, rather than a replacement one. For the overwhelming majority of films being made, 2-D isn't going anywhere."
No surprise that 3-D is having a resurgence now; the technology initially reared its head in the 1950's as a way to pull audiences away from their TV sets and back into theaters.
That's what's happening today, says Fordham University film and media professor Dr. Paul Levinson.
"Over the last few years, society shifted to where people watch movies on small screens – in your living room, on a computer, on a cell phone," he says. "The motion picture industry is feeling the pressure to lure people out of their homes, so they're doing something different."
But back then, 3-D quickly became just a gimmick.
"You think back to the films from that time period and you don't think of the aspect ratio – you think about whether it was a good film," says Bradley Rust Gray, writer/director/producer of the upcoming (2-D) feature "The Exploding Girl."
And mostly, those films weren't very memorable. Today, the opposite is true.
But there are still major hurdles to overcome before 3-D even considers threatening the flat-screen paradigm, say experts.
"It's not like the shift to sound or color was," says Levinson. "When you think about films like romantic comedies or serious talking drama movies – which are very successful – 3-D isn't a factor in those movies. But for a sci-fi movie or high action thriller, 3-D plays an essential role."
Smaller filmmakers and distributors don't seem worried. Notes Jonathan Sehring, president of IFC Films, "Look, this is not the end of 2-D. 'The White Ribbon' was shot in black and white this year – and it was up for an Oscar. It's great for the studio system and for moviegoers and filmmakers, but not a real concern in the independent community."
Logistics are also a problem. Right now, fewer than 9 percent of U.S. screens are equipped to play 3-D movies, and the costs for changing equipment are high. Notes MacCuish, "A lot of [theatrical exhibitors] are still hurting for paying for 2-D digital equipment in the first place – so expect the uptake at non-multiplexes to be very slow."
Jaffe points out that there's a bottleneck on his end, too: He turns down two 3-D movie conversions for every one job he can take, and "there are only a couple of companies in the world who can convert those movies. We are growing rapidly, but it's a matter of hiring artists and getting them trained."
Which makes a perfect storm for 3-D advocates: For several years, studios didn't want to make too many 3-D films if they didn't have places to show them, while theaters didn't want to change their equipment until it could be proved that 3-D wasn't just another fad.
Now, says Steve Polsky, president and COO of Flixster, audiences are breaking that deadlock. "This has really reinvigorated the idea of going to movies as an event. People don't just say, 'I saw "Avatar,"' they say, 'I saw "Avatar" in IMAX 3-D! There is definitely an uplift in excitement about 3-D."
At least for some. No matter what changes have been made in the technology or quality of filmmaking, one constant from the 1950s still seems to ensure some viewers will always watch 2-D films: 3-D makes them sick.
"In the 1950s, 3-D could induce nausea, fatigue, blurred vision, headaches and vomiting," says MacCuish. "The new picture clarity has reduced that, but it's still an unnatural process for us to sit through. Our eyes and brain don't work that way!"