Doctor who treated Michael Jackson in 1993 testifies he thought singer had drug problem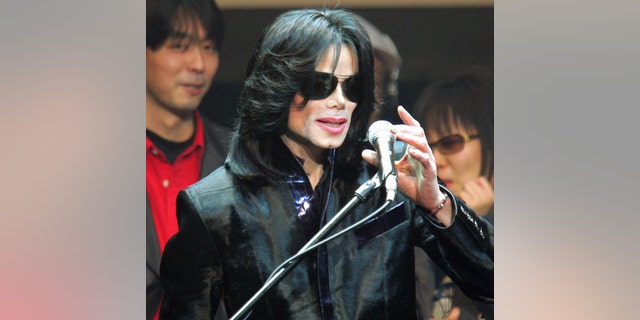 LOS ANGELES – A doctor who treated Michael Jackson during a 1993 concert tour that had to be canceled when the singer entered rehab testified Monday about the signs that led him to conclude the singer had a problem with prescription pain medications at the time.
In videotaped testimony, Dr. Stuart Finkelstein said he was later asked by concert promoter AEG Live to act as Jackson's personal physician during the ill-fated "This Is It" tour in 2009 but wanted to know if Jackson was "clean."
AEG executive Paul Gongaware said he didn't believe Jackson had any prescription drug issues, Finkelstein testified.
Finkelstein's testimony was recorded during a February deposition that was played for jurors hearing a negligence lawsuit by Jackson's mother against AEG Live LLC. Katherine Jackson claims AEG failed to properly investigate another doctor who later gave her son an overdose of the anesthetic propofol and that the company ignored warning signs about her son's health.
Finkelstein said he first suspected Jackson had a dependence on pain medications in 1993 while working on the "Dangerous" tour. He recounted spending 24 hours in the singer's hotel suite and administering morphine intravenously to deal with Jackson's pain.
He said he gave Jackson morphine during their first meeting because the singer's buttocks were scarred from previous unspecified treatments and he was concerned about giving an injection of the painkiller Demerol.
He said he also noticed that Jackson appeared to have a high tolerance for morphine and had on a patch that administered another opiate drug.
Finkelstein said he gave Jackson one other painkiller treatment before the "Dangerous" tour was halted after what he described as an intervention by Elizabeth Taylor and others in Mexico City.
Jurors also heard Monday from Kenny Ortega, a choreographer and director who worked with Jackson on preparations for the "Dangerous" tour and later shows, including "This Is It." Ortega was not present on the "Dangerous" tour at the same time as Finkelstein and testified that he never saw Jackson take any medications.
Ortega, who raised concerns about Jackson's health during rehearsals for the "This Is It" shows, has not yet testified in details about his interactions with the singer in his final months. Ortega will resume testifying on Tuesday afternoon.
The doctor, who now specializes in addiction medicine and works for concert promoters treating injuries to performers, said he relayed his concerns about Jackson's painkiller use to Gongaware, then a "Dangerous" tour worker.
Gongaware is now a top AEG Live executives and a friend of Finkelstein, the physician said.
Finkelstein said he and Gongaware had five to 10 conversations in 2009 about working on Jackson's "This Is It" shows. Finkelstein said he wanted $40,000 a month and was not hired.
Jackson died after Dr. Conrad Murray administered an overdose of the anesthetic propofol on June 25, 2009. Murray, who agreed to work on the "This Is It" shows for $150,000 a month, provided Jackson with propofol as a sleep aid.
AEG Live denies it hired Murray and says it bears no responsibility for Jackson's death.
Finkelstein is the first medical professional who treated Jackson to testify in the case, now in its 11th week.
Last week, jurors heard from addiction medicine specialist Dr. Sidney Schnoll, a paid expert witness who said he did not see anything in Jackson's medical history that indicated the singer was addicted to any medications. His analysis was based on medical records that dated back to the late 1990s, after the "Dangerous" tour.
Finkelstein said many of his records involving his "Dangerous" tour treatment of Jackson had been stolen.