Did InStyle Photoshop Zooey Deschanel?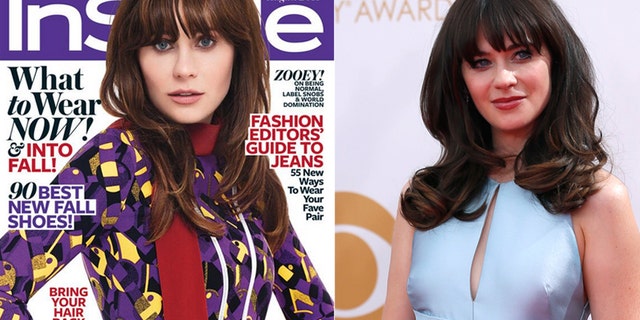 "It" girl Zooey Deschanel was the main attraction for InStyle's August issue, but her image on the magazine's front cover quickly generated a storm of controversy on Twitter.
Many fans of the "New Girl" star are questioning whether the images were Photoshopped, with some comparing Deschanel's look on the cover to images of Jared Leto's character from the hit film "Dallas Buyers Club."
One user lamented, "Oh Zooey! Why on earth would they change your eyes and make you look like Jared Leto?! Stupid airbrush!
Another added, "Hey @InStyle.. . what's with fake @ZooeyDeschanel on cover? She's Photoshop's Latest Victim." One user complained, "@ZooeyDeschanel @InStyle geez, way too much photoshop! you don't need it!"
Deschanel seemed unfazed by the uproar. She posted a link to the cover and wrote "Hooray!!!!"
InStyle did not return FOX411's request for comment.