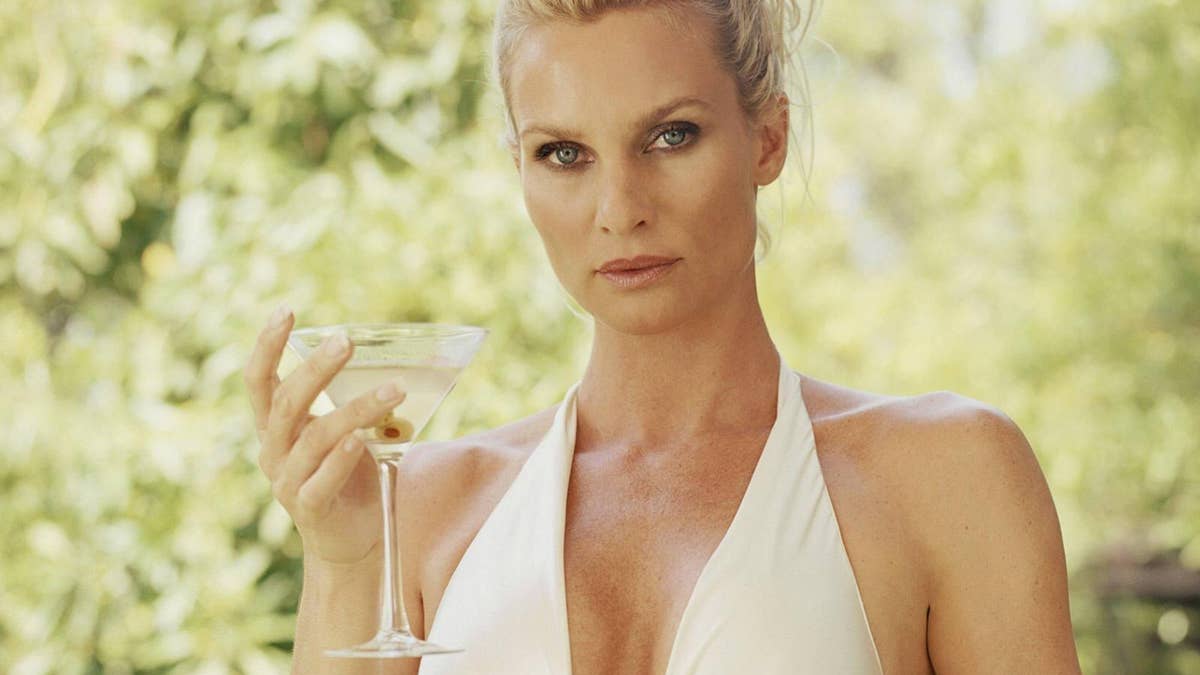 The creator of "Desperate Housewives" told jurors Monday he thought he had permission to tap the head of Nicollette Sheridan but acknowledged the incident created a strained and awkward dynamic with an actress he considered smart and funny.
Marc Cherry testified during Sheridan's wrongful termination trial that by the time he hit Sheridan in Sept. 2008 -- he calls it a tap for artistic direction, she contends it was a wallop -- he had already received permission to kill off her character in the script.
Those plans only moved forward after an investigation by ABC, which airs "Desperate Housewives," cleared him of wrongdoing despite officials never interviewing him or Sheridan about their dispute. He testified that he told series stars Eva Longoria and Felicity Huffman that he intended to kill off the character Edie Britt months before he told Sheridan.
Much of Cherry's testimony corroborates Sheridan's version of events, although the actress has told jurors she never gave permission for the show's creator to touch her, much less strike her in a way that she said left her stunned. The incident occurred on the show's set as the actress and Cherry discussed her lines for a scene that Sheridan didn't feel had enough comedy.
"I didn't need permission," Cherry said. "Permission was understood."
He said he wanted the actress to have some physical interaction with her onscreen husband in the scene and acknowledged that during a deposition he testified that he "resorted to demonstration to get my point across." In the scene, Sheridan's character hits her husband with a magazine and tickles him, but doesn't strike his head.
"I tapped her head," Cherry said Monday.
He rejected the idea that he struck Sheridan hard and was upset that people thought he hit a woman. He said he regarded Sheridan as a rare talent: a beautiful actress who could pull off comedy.
Sheridan, who is seeking more than $6 million, told jurors last week the incident rattled her. "It was humiliating," Sheridan told the jury last week. "It was demeaning. It was unfathomable to me that I had just been hit by my boss."
Cherry was flustered at times during questioning by Sheridan's attorney Monday, but became more comfortable as his own attorney asked him to describe how he developed "Housewives" after a conversation with his mother more than a decade ago. The idea grew out of watching a trial about a mother who drowned her child, Cherry said, and his mother's revelation that she had felt moments of desperation and anger.
"I've always thought of my mom as the perfect wife and mother," he told the jury, adding that he wanted to explore the secret lives and desires of women when he created "Desperate Housewives."
"Desperate Housewives," a glossy prime-time comedy/soap opera with an ensemble cast including Teri Hatcher and Longoria, made a pop-culture and ratings splash when it premiered in 2004 but has seen its audience dwindle. It is in its last season.
Cherry testified that he had three reasons for killing off Britt -- creative, cost-cutting, and complaints about Sheridan's behavior. He acknowledged there wasn't any documentation about the actress' alleged bad behavior, which included claims of tardiness, forgetting lines and treating a prop person rudely.
Mark Baute, Sheridan's attorney, has noted that Sheridan's contract was renewed just days after the May 2008 meeting during which Cherry claims he was given permission to fire the actress. That renewal decision meant the actress' pay was bumped to $175,000 per episode and she received a full share of profits from the series.
Baute also played a clip of an interview Cherry gave before the start of season five, which was Sheridan's last, in which he said the show would focus on the lives of five characters played by Teri Hatcher, Marcia Cross, Longoria, Huffman and Sheridan.
The show's four other female stars are listed as potential witnesses at the trial.