Demi Lovato Gives Major PDA in New Video, Slams Music & Film Industry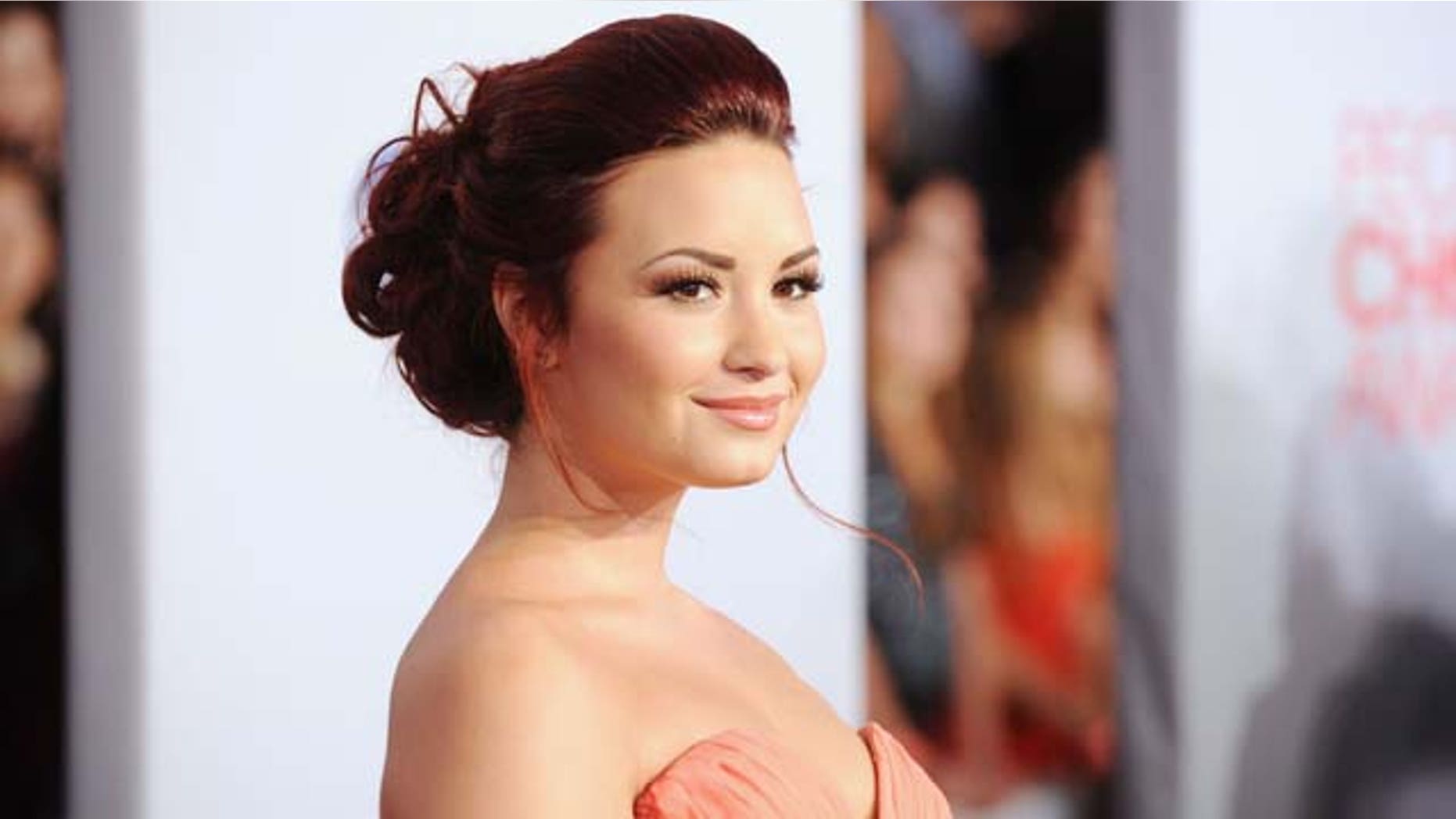 Demi Lovato is getting intimate in her latest music video, "Give Your Heart a Break," which leaked on the Internet on Sunday.
The awaited video was supposed to premiere on Monday exclusively on E! but the racy clip surfaced on Sunday, showing a very grown up Lovato getting cozy with a sexy male actor, entertainment gossip site CeleBuzz.com is reporting.
Demi Lovato is One Gorgeous Latina
A few weeks ago, the singer tweeted that it was "awkward" filming the love scenes of the video.
Hmm… didn't seem like Lovato had any problems, from what is seen in the video.
The former Disney starlet is also making headlines for throwing the music industry and Hollywood under the bus. Lovato says they are to blame for "glorifying an unhealthy body image."
Demi Lovato Tells All In MTV Documentary 'Stay Strong'
ContactMusic.com reports that Lovato, who checked into rehab a year-and a-half ago for eating and bipolar disorders, needs to "take more responsibility" about the messages put out by certain shows and movies.
''I feel as if television and movies are now glorifying an unhealthy body image, which puts a lot of pressure on young girls," Lovato said. "Especially girls that are growing up and trying to find themselves."
''A lot of girls who are young are insecure, and they look to the media and what they see in magazines and everything else to see what they should look like," she continued. "I think that the film industry and the television industry should take more responsibility.''
Demi Lovato on Rehab: "Probably the Darkest Time in My Life"
Earlier this month, Lovato released a tell-all documentary on MTV titled "Stay Strong," about her ongoing struggles with bulimia and self mutilation.
"It was a challenge opening up to the cameras," she told MTV.  "But, I know some girl out there needed to hear the story tonight."
"I don't want any young girl out there having to go through this alone," she added. "I just want to be that example."
You can reach Alexandra.Gratereaux@foxnewslatino.com or via Twitter: @GalexLatino
Follow us on twitter.com/foxnewslatino
Like us at facebook.com/foxnewslatino