David Lynch pens letter to Trump: 'It's not too late to turn the ship around'
Filmmaker David Lynch penned an open letter to President Trump on Tuesday to clarify his earlier statements in which the "Twin Peaks" director said Trump "could go down as one of the greatest presidents in history."
The 72-year-old began his letter by letting Trump know he saw that the president had retweeted a Breitbart article with the headline: "Director David Lynch: Trump 'Could Go Down as One of the Greatest Presidents in History.'"
Lynch said he felt the quote he gave the Guardian on Saturday was "taken a bit out of context and would need some explaining."
"Unfortunately, if you continue as you have been, you will not have a chance to go down in history as a great president," Lynch wrote in his letter posted to Facebook. "This would be very sad it seems for you – and for the country. You are causing suffering and division."
However, Lynch said, "It's not too late to turn the ship around."
"Point our ship toward a bright future for all. You can unite the country. Your soul will sing. Under great loving leadership, no one loses – everybody wins," the director urged. "It's something I hope you think about and take to heart. All you need to do is treat all the people as you would like to be treated."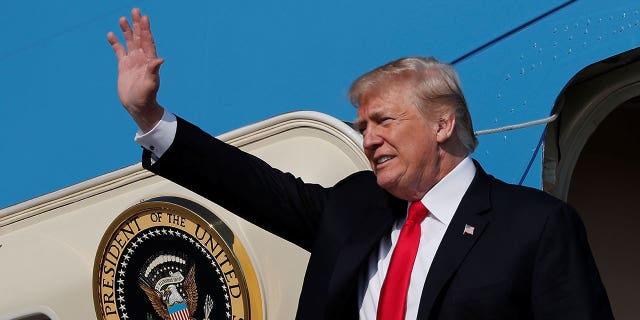 In his interview on Saturday, Lynch, whose credits include "Mulholland Drive" and "The Elephant Man," told the Guardian that Trump's political rise has shown how flawed the system really is.
"He could go down as one of the greatest presidents in history because he has disrupted the thing so much. No one is able to counter this guy in an intelligent way," Lynch said.
He added that Trump has shown that there could be a space for political outsiders to move the country forward.
BILL MAHER CALLS OUT TRUMP, SAYS A RECESSION COULD END HIS PRESIDENCY
"Our so-called leaders can't take the country forward, can't get anything done. Like children, they are. Trump has shown all this," he told the newspaper.
Lynch also claimed that he didn't remember who he voted for during the 2016 presidential election, but added that he voted for Sen. Bernie Sanders over Hillary Clinton in the Democratic primary.
"I am not really a political person, but I really like the freedom to do what you want to do," he said.
Fox News' Ryan Gaydos contributed to this report.