David Cassidy, 'Partridge Family' star, remembered for famous roles on 1-year anniversary of death
"Partridge Family" star David Cassidy was quite literally born for show business. And fans of the actor and musician are remembering Cassidy's countless contributions throughout his decades-long career in the entertainment industry Wednesday — a year after he died of liver and kidney failure at the age of 67.
The son of Broadway stars Jack Cassidy and Evelyn Ward, Cassidy's career started taking off when he was just a teenager. After following in his parents' footsteps in the New York City theater scene, Cassidy carved his own path to stardom in Los Angeles. It was there that Cassidy landed the role of a lifetime: Keith Partridge on "The Partridge Family."
In 1994 he revealed to The Buffalo News that he almost rejected the role.
DAVID CASSIDY DISCUSSES FAME, RETIREMENT PLANS IN ONE OF HIS LAST INTERVIEWS BEFORE HIS DEATH
"I don't want to be a teen idol. I wanted to be a serious actor. I don't want to be a Frankie Avalon or a Fabian," he told the newspaper.
But that's exactly what happened.
On the one-year anniversary of Cassidy's death, we're taking a look back at his time on "The Partridge Family" as well as other iconic roles he played over the years.
"The Partridge Family"
Shirley Jones, Cassidy's stepmother, portrayed the widowed mom on "The Partridge Family." As producers hunted for an actor to play her oldest child, Keith, they eventually turned to Cassidy.
"They were very frightened about hiring David [Cassidy] because they knew he was my stepson and they didn't know what our relationship was," Jones previously told Billboard. "They didn't know [if] we hated each other…so they came to me very sheepishly and said, 'We tested David and we really feel he's best for the role but, how do you feel about it?" Of course," Jones agreed.
Cassidy quickly became a global heartthrob and the voice of the biggest hit, "I Think I Love You," on "The Partridge Family." The song spent three weeks on top of the Billboard chart at a time when other hit singles included James Taylor's "Fire and Rain" and Smokey Robinson and the Miracles' "The Tears of a Clown." It even landed him a Grammy nomination.
"So many people come up to me and talk to me about the impact it (the show) had."
"In two years, David Cassidy has swept hurricane-like into the pre-pubescent lives of millions of American girls," Rolling Stone magazine noted in 1972. "Leaving: six and a half million long-playing albums and singles; 44 television programs; David Cassidy lunch boxes; David Cassidy bubble gum; David Cassidy coloring books and David Cassidy pens; not to mention several millions of teen magazines, wall stickers, love beads, posters and photo albums."
Throughout his time on the show – from 1970 to 1974 – Cassidy filmed 96 episodes.
"So many people come up to me and talk to me about the impact it (the show) had," he told Arsenio Hall in 1990.
"David Cassidy - Man Undercover"
Cassidy starred in his very own TV series, "David Cassidy - Man Undercover," in 1978.
The inspiration for his role as Officer Dan Shay, an undercover officer in Los Angeles, came after he guest-starred in an episode of "Police Story" as the same character. Cassidy's young, boyish looks at the time helped build his character's storyline.
DAVID CASSIDY'S SON TO REPORTEDLY RECEIVE HIS FULL ESTATE WHICH WELL EXCEEDS PREVIOUS ESTIMATES
"Since he looked much younger than his age, he was very useful in undercover situations. He often posed as a student or a naive young man on the wrong side of the law," according to IMDB's description of the plot.
It was his first major role since "The Partridge Family," though it didn't last long. The show ended after only one season.
"The Love Boat"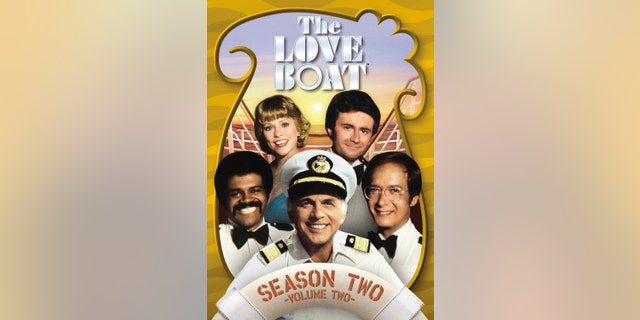 Cassidy played a passenger named Ted Harmes in Season 4, Episode 4 of "The Love Boat" in 1980.
In the episode, a "Texas oil magnate takes the Dallas Cowboys cheerleaders aboard to impress his clients," according to TV Guide. Actors Pat Harrington Jr., Robert Culp, Jo Ann Pflug and Nobu McCarthy were also featured in the episode.
"The Love Boat" was a popular show, known for featuring famous guest stars. It won a People's Choice Award for Favorite New TV Comedy in 1978.
"Fantasy Island"
In 1980 and 1983, Cassidy made a guest appearance on "Fantasy Island," playing the roles of Danny Collier and Jeremy Todd, respectively.
The show ran for seven seasons, from 1977 through 1984.
The plot centered around a resort in the Pacific Ocean, where visitors can "fulfill literally any fantasy requested, but rarely turn out as expected," according to IMDB.
"Ruby and the Rockits"
After almost two decades of only making guest appearances, Cassidy once again agreed to become a series regular in "Ruby and the Rockits" in 2009. He played David Gallagher on the show, appearing in 10 episodes. The show, which centered on a teenage girl and her estranged former rock star father, ended after one season on the air.
It was a family affair. Cassidy's brother, Shaun, was the executive producer of the family show, according to The Hollywood Reporter. Meanwhile, Cassidy's older brother, Patrick, played the lead role of Patrick Gallagher, a former musician-turned suburban dad who reunited with his daughter Ruby.
Fox News' Samuel Chamberlain contributed to this report.