David Arquette's Lover Jasmine Waltz a "Career Cocktail Waitress," Source Says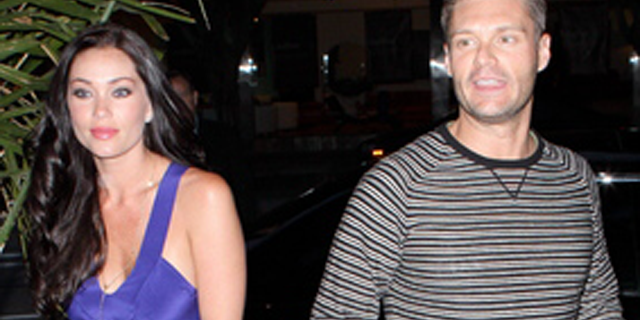 The day after news broke that David Arquette and wife Courteney Cox have decided to go their separate ways, the actor appeared on Howard Stern's Sirius radio show and confirmed that Jasmine Waltz, an aspiring actress who has been earning her keep in Hollywood over the years as a cocktail waitress, was his one post-split "conquest."
Now a source close to the waitress tells Pop Tarts that comes as no surprise.
"Jasmine is what we call a 'career' cocktail waitress, she plays on celebrities to work her way up," the insider said.
Waltz has previously been linked to Ryan Seacrest, actor Chris Pine, singer Jesse McCartney and Paris Hilton's ex-beau Doug Reinhardt. However, her friends apparently warned her to steer clear of the married men.
PHOTOS: More shots of Waltz with Ryan Seacrest.
"She didn't listen, and hasn't been hiding the fact she was with David," said our source. "This is the sort of attention she thrives on."
The attractive brunette, who says she's 28, and bears an uncanny resemblance to Cox, garnered further fame in July when it was alleged she punched Lindsay Lohan in the face during her birthday celebration at Hollywood hotspot Voyeur.
We've also been told Arquette is appearing less-than-depressed about his personal blues.
Last Monday, he attended the Chicago-LA Link event (uniting those with Chicago-connections in Los Angeles) at Santa Monica hotspot LGO, and appeared in extremely high spirits as he enjoyed cocktails and chatted with guests.
He also hit up a party at "Family Guy" creator Seth McFarlane's house on Saturday night, where he apparently spent the night "staring at girls," and otherwise smiling and enjoying the atmosphere.