David Arquette Said He Slept With Bartender While Married to Courteney Cox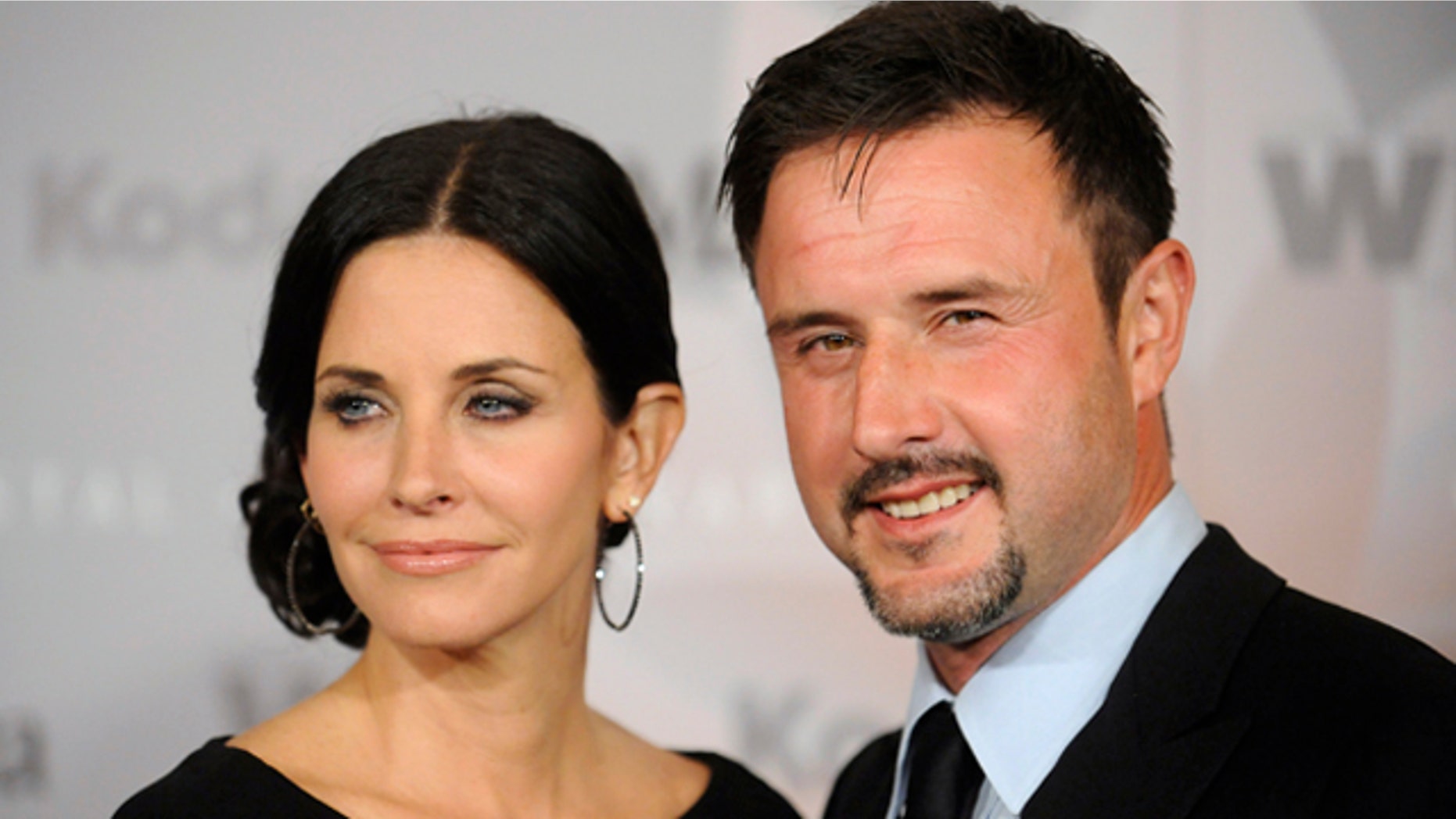 In their joint statement on Monday, David Arquette and Courteney Cox claimed that things would remain amicable during their trial separation, but that hasn't stopped Arquette from blabbing about what went wrong in his eleven year marriage to the "Cougar Town" star.
The actor called in to Howard Stern's Sirius show on Tuesday and confronted some of the infidelity rumors and other "issues" head-on.
Regarding the 28-year-old bartender Jasmine Waltz he was linked to, the actor admits, "I did have sex with her one time, maybe twice… my sexual encounter made me feel pretty manly."
How does it make his estranged wife feel?
"Part of the terms of out separation was that I was allowed to see other people and so was she," he explains.
Arquette said he doesn't know whether there is any truth to the rumors of Cox and her "Cougar Town" co-star, Brian Van Holt getting frisky, but he did say there is some chemistry there and called it an "emotional affair."
Although he's not sure whether that relationship is physical or not, he knows one thing for sure, he and his estranged wife hadn't been intimate in quite some time.
"We're not having sex, and I completely understand," he told the Sirius host. "She's an emotional being… If it doesn't feel right, she doesn't feel like bonding in that way."
"She's the greatest woman I've ever met … Now, yes, she's got her issues," he said. "She tries to take on everybody's problem. She tries to be the mother to everyone – that's why she doesn't want to be the mother to me anymore."
And he said he respects that.
"I appreciated that," said the 39-year-old actor. "I've been going to therapy. I'm trying to grow up."
So is there any hope that they will reunite?
According to their statement, "The reason for this separation is to better understand ourselves and the qualities we need in a partner and for our marriage," they said.
The couple has a six-year-old daughter, Coco.