'Dancing with the Stars' taken over by engaged twins Nikki Bella, Drew Scott and Emma Slater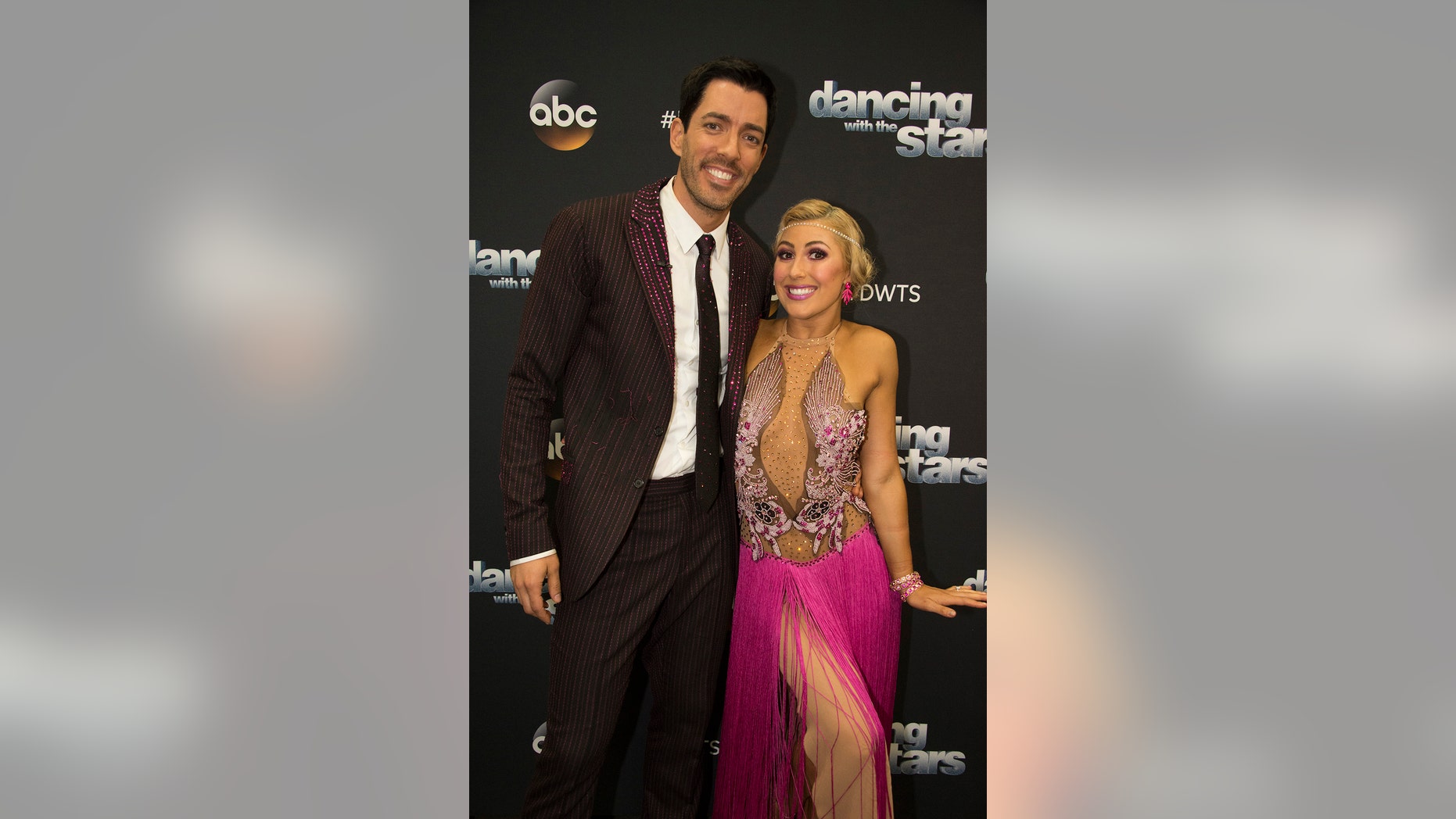 There is double trouble brewing on this season's "Dancing with the Stars" as twins are taking over the stage.
Reality TV celebrities Nikki Bella, of "Total Divas," and Drew Scott, of "Property Brothers," both were born as twins. Additionally, Scott's dance partner, Emma Slater, is a twin as well. However, she's a fraternal twin unlike Bella and Scott who are identical twins.
All three have a same-gender twin, and if that wasn't enough of a coincidence, all three are engaged to be married and are busy planning their weddings.
Bella, Scott and Slater laughed to Fox News while backstage on Monday night about how they compare notes on being one of two in the womb.
"Oh, my gosh. It's twins times three," Scott, who co-stars with his identical twin brother, Jonathan, on their hit HGTV show said. "We compare who the better twin is, who's older, who's younger..."
"Who is more competitive," Bella, who has wrestled with identical twin sister, Brie, as part of "The Bella Twins," interjected to reporters.
"All of us are the more competitive ones," Scott said.
Bella added that they also discuss about their twin-ness, "Who's better looking."
"I think we win all these categories," Scott joked.
Slater, who won the "DWTS" Mirror Ball trophy last season with football player Rashad Jennings, is a twin with her sister Kelly.
The professional dancer shared an Instagram photo of herself hugging her sister Kelly this summer. She captioned it, "Twin stands for 'Two people for the Win' so it's just shorted to 'Twin.' The one on the left is me. Go on, guess which ones older!"
In an odd twist, all three "DWTS" performers are also planning weddings.
The WWE star told reporters on Monday, standing next to Scott and Slater, "We are all engaged, too. That's so crazy!"
Scott is marrying longtime girlfriend Linda Phan next year while Bella and John Cena plan to walk down the aisle soon. The wrestlers got engaged in April.
In a romantic "DWTS" moment last fall that delighted fans, pro dancer Sasha Farber proposed to Slater during the live show. He got down on one knee with a dazzling ring during the live show and, of course, Slater said "yes" to her longtime fellow dancer beau.
British-born Slater told reporters on Monday night that she has her wedding plans "all sorted out."
Meanwhile, Scott joked that he can communicate with Bella and Slater by a sort of telepathy just like he does with brother Jonathan.
Scott said, with Slater by his side, "I was calling mentally to get Nikki to come over and join us [on the press line] because we have this twin thing collectively."
But wait, there's more multiple magic on "DWTS." The show also features Victoria Arlen this season — and the former Paralympic swimmer is a triplet, having been born with two brothers.