Cruise line cancels Joan Rivers gig because of joke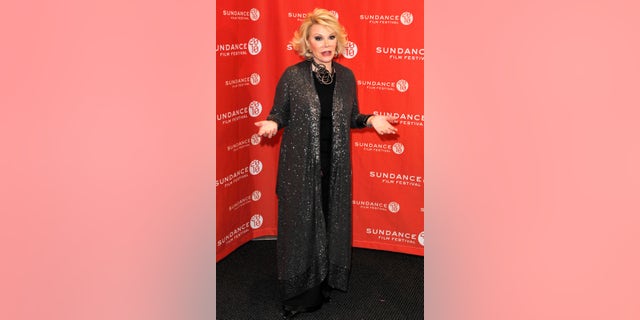 Joan Rivers has been thrown overboard by Norwegian Cruise Line for an off-color joke. Rivers got into hot water last week for a punch line about three women who were held captive in Cleveland by evil Ariel Castro reports The New York Post.
She said on "Today," when she was asked what it's like living with her daughter, Melissa: "I'm still in the same stupid little room. Those women in the basement in Cleveland had more space."
Reps for two of the women, Amanda Berry and Gina DeJesus, demanded an apology, but Rivers refused, saying, "I'm a comedienne . . . There is nothing to apologize for. I made a joke. That's what I do."
She later reportedly said, "One of them has a book deal. Neither are in a psych ward. They're OK . . . I bet you within three years, one of them will be on 'Dancing With the Stars.' "
But as a result of the drama, her summer vacation plans have now been scuttled. Joan and Melissa were booked on a July cruise to Alaska where they'd give lectures on board and travel in style with Melissa's son, Cooper, 13.
Rivers was contacted by the cruise line and told she was no long wanted as they are a "family-friendly brand," said a source.
The "Fashion Police" star told the paper, "Of course they canceled me! They were terrified what I would say after seeing the size of their cabins. They should be featured on 'Orange Is the New Black.' It's insane. Why would (the joke) affect anyone in Norway?"
But she figured it was all for the best since "they would have had some very nervous Jews. When I got on board, I would have given the captain a Breathalyzer test. We would have brought our own life jackets, and slept in the lifeboats."
Rivers added that if she should apologize to anyone it should be her daughter Melisa, "for insulting the size of her guest room."
Norwegian Cruise Line's rep didn't return calls for a comment.