Cowboys & Aliens: Brendan Wayne, John Wayne's Grandson on his Action-Packed Turn in the Blockbuster Flick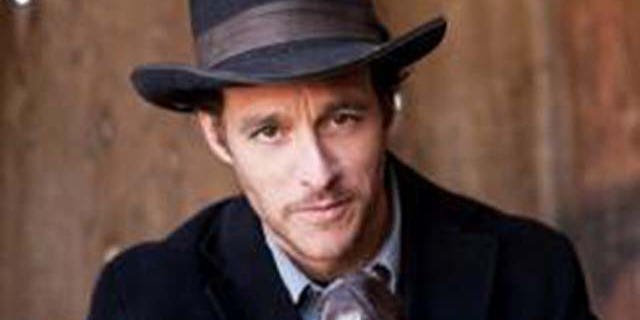 Brendan Wayne performs his own stunts as Deputy Lyle, a key figure in the new action packed sci-fi movie "Cowboys & Aliens."
Wayne, who says he is proud to be a Spaniard, feels that being a part of this film has helped him learn more about his Latino roots and about Mexico.
"My grandmother is from Spain," Wayne told Fox News Latino.
The actor, who takes after his famous grandfather, actor John Wayne, says he was "tutored" on Mexico and Mexican culture.
"These guys took me on a journey," Wayne said. "It was incredibly informative. I was impressed and I found out why these people are stars."
"I got to work with people who worked with my grand dad," Wayne added.
The "Fast & The Furious" actor says he loved working with Ana de la Reguera and with director Jon Favreau known for directing "Iron Man" and Iron Man 2."
"Jon does a good job in creating the human condition," Wayne said. "[He] wanted to make a classic Western. But, today you can't make a traditional Cowboys and Indians movie."
He added that people will love that "there was very little green screen," used to make the thriller.
You can reach Alexandra Gratereaux@ Alexandra.Gratereaux@foxnewslatino.com or via Twitter: @GalexLatino
Follow us on twitter.com/foxnewslatino
Like us at facebook.com/foxnewslatino