Corey Lewandowski considering legal action against reporter who entered office without permission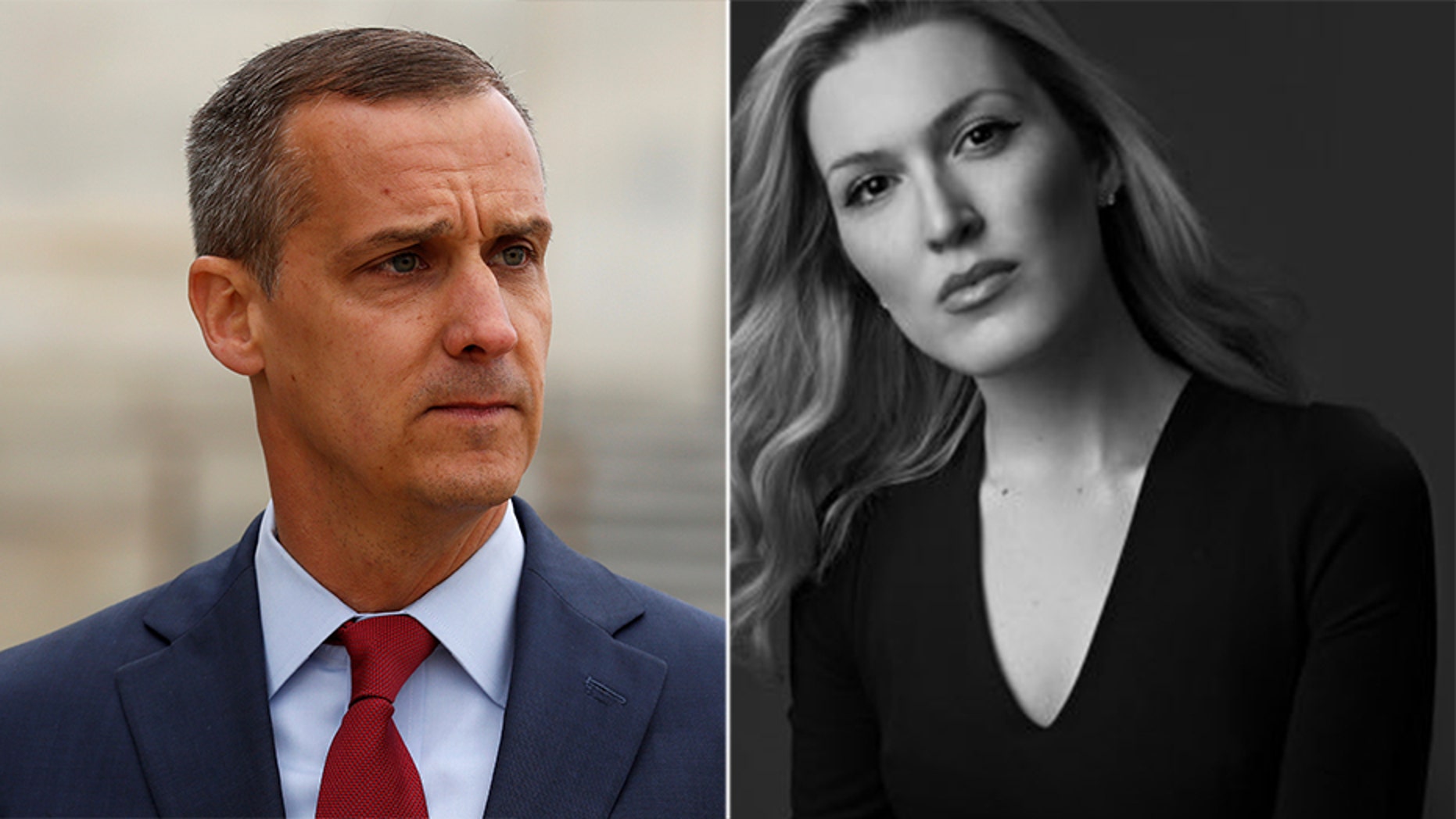 Corey Lewandowski said he may take action against New York Magazine star Olivia Nuzzi after she admitted she entered his home office without permission.
"I can confirm I did not grant her permission to enter my office," Lewandowski told Fox News.
Nuzzi penned a recent profile on the former White House communications director Hope Hicks, who is so reclusive that Columbia Journalism Review interviewed Nuzzi about her revealing feature. During the interview, Nuzzi explained how she wound up inside a townhouse where Lewandowski, President Trump's former campaign manager, lives.
"I tried to knock on the basement door, but the gate wasn't open. Then I walked up the steps to the main door and knocked for, like, 10 minutes. And I'm knocking, knocking, nobody's answering. But after a while, I just touched the door knob, and the door was open. I walked in and I'm in the house, by myself," Nuzzi said. "So I took this photo of the quote on a wall. I peered around but I didn't walk fully into the house."
Nuzzi then explained that she left the residence after texting her boyfriend, who advised her that "it probably wasn't legal."
Lewandowski told Fox News he has not made any decision regarding whether he would take any action against Nuzzi for entering the office, but he did not rule out the possibility.
"That decision has not been finalized yet," Lewandowski said.
Lewandowski apparently lives above the offices of Turnberry Solutions, a lobbying firm. Nuzzi told Fox News that the door she opened was "technically" the Turnberry Solutions entrance.
"In September, Corey Lewandowski told Politico, 'Get your facts right... I have nothing to do with Turnberry Solutions.' Mr. Lewandowski, who hasn't been registered as a lobbyist since 2011, reportedly signed a noncompete when he departed his firm, Avenue Strategies, in May 2017, which prevents him from lobbying or directing others to lobby for foreign or domestic clients for a year, according to his former partner there," Nuzzi told Fox News. "So it's very interesting that Mr. Lewandowski refers to the offices of Turnberry Solutions, in his statement to Fox News, as 'my office.' If Mr. Lewandowski has nothing to do with Turnberry Solutions, why would he be in a position to grant or deny anyone permission to enter offices belonging to Turnberry Solutions?"
In the article Nuzzi referenced, Politico reported that Turnberry Solutions was "staffed by two lobbyists who worked for Lewandowski's old firm" and he denied involvement despite "plenty of evidence to the contrary."
Fox News senior judicial analyst Judge Andrew Napolitano said that Nuzzi "committed a crime" when she passed the invisible dividing line, invading privacy.
"You can do that by just sticking your hand in," Napolitano said.
However, the difference between it being the entrance to Turnberry Solutions compared to Lewandowski's residence is a key factor. Law enforcement is "more aggressive" when breaking and entering occurs at a home as opposed to an office, Napolitano said.
"Either way she broke, entered, trespassed," he said.
Nuzzi said she made repeated attempts to speak with Lewandowski for her feature on Hicks, but he didn't respond until after the story was published. Her feature detailed Lewandowski's fallout with Hicks and members of Trump's family as well as his living arrangement.
"Lewandowski lived in a townhouse he shared with a former Trump-campaign operative... The townhouse belonged to Citizens United," Nuzzi wrote. She explained, "Lewandowski occupied the top floor while his roommate dwelled in the basement apartment," and Turnberry Solutions occupied the floors in between.
Nuzzi has been criticized on social media for entering the office, but her employer is standing by her.
"We stand by Olivia's reporting methods and don't believe she did anything wrong," a New York Magazine spokesperson told Fox News.
Nuzzi recently told CNN that Lewandowski reached out to her after the story was published, calling her "dishonest," but he ignored several questions she asked during the process of her reporting.