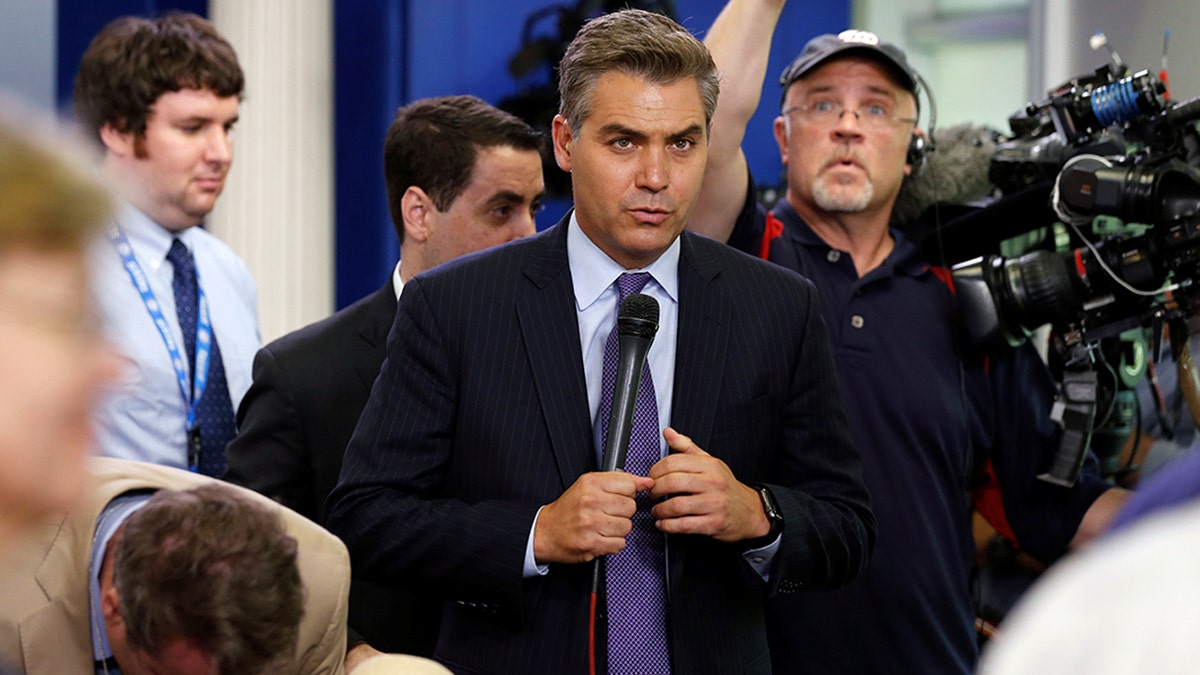 CNN White House correspondent Jim Acosta said Wednesday that President Donald Trump "now has the world record for injecting politics into the aftermath of a terror attack" after Trump promised to end the federal program that allowed New York City truck attacker Sayfullo Saipov to enter the U.S.
Acosta made the comment in response to "CNN Newsroom" host Brooke Baldwin, who noted that Trump was "pushing Congress for several major changes" in the aftermath of Tuesday's attack, which killed eight people and injured 12 others in Lower Manhattan.
The correspondent repeated that Trump was "playing politics" with his call to end the State Department's Diversity Immigrant Visa Program, for which the president blamed Senate Minority Leader Chuck Schumer, D-N.Y., and congressional Democrats.
Acosta's claim about Trump drew criticism on Twitter, with some noting calls for political action by Democrats in response to tragedies such as last month's Las Vegas massacre.
The CNN star has repeatedly clashed with the Trump administration. On Monday, Acosta talked over White House press secretary Sarah Sanders about the case of a former Trump campaign aide who pleaded guilty to lying to the FBI about Russian contacts.
"How is it not collusion when [the aide] George Papadopoulos is in contact with various people who are promising dirt on Hillary Clinton, a series of events that closely mirrors what occurred with the president's own son?" Acosta asked, referring to a June 2016 meeting at Trump Tower involving Donald Trump Jr. and a Russian lawyer.
"Finish your monologue," Sanders quipped, before adding that Papadopoulos "was not paid by the campaign. He was a volunteer."