CNN slammed for hiring former Jeff Sessions spokeswoman to oversee 2020 campaign coverage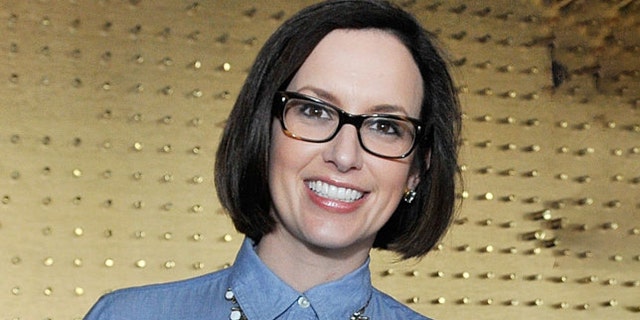 CNN has hired Jeff Sessions-era Justice Department spokeswoman Sarah Isgur to help coordinate political coverage for the 2020 campaign, according to Politico -- but the move triggered backlash from a former Obama administration official and others.
While many former administration officials join news networks as political pundits, Isgur reportedly will serve as a political editor and curate coverage. Isgur is known as a fiery, bright political operative but her new role has surprised some in the media industry.
CNN'S AMY KLOBUCHAR TOWN HALL EVENT FALTERS AMONG VIEWERS IN KEY AGE DEMOGRAPHIC
"The hire seems to have surprised many in media, in part because she has never worked in a newsroom. Then, there's the fact that she has criticized the network on multiple occasions in the past," TVNewser editor A.J. Katz wrote.
CNN did not immediately respond to a request for confirmation.
Politico added that "Isgur will not play a role in covering the Department of Justice" and occasionally will appear on-air. Prior to serving as spokeswoman for Sessions' Justice Department, Isgur worked for prominent Republicans including Mitt Romney, Carly Fiorina and Ted Cruz.
GQ magazine's Jay Willis called the move "the equivalent of hiring Tim Cook as a new 'tech industry editor' and then assigning him to cover the next iPhone announcement."
MEGHAN MCCAIN STUNS ANDREW MCCABE ON 'THE VIEW,' ASKS IF HE WAS NEW YORK TIMES LEAKER
"Desperate stunts like this one are designed to push back against the prevailing right-wing narrative that CNN — or NBC, or CBS, or whichever outlet broke the latest unflattering story about the White House — is hopelessly biased against Trump and/or Republicans and/or conservatism in general," Willis added. "The error here is believing that any of these counter-arguments are coming from a place of good faith, or that hiring the likes of Isgur will somehow fortify them from attacks against the free press."
Former Barack Obama staffer Tommy Vietor called the move "absolutely insane" in a tweet. "Why on earth would you hire a right-wing hack to oversee political coverage in 2020? You just gave every Democrat in the country a reason to doubt your objectivity," Vietor wrote.
The Daily Beast reported that even CNN employees were outraged by the decision to place a political operative in an editorial position.
"It's extremely demoralizing for everyone here," one network staffer reportedly to The Daily Beast, while another employee told the website that "people are generally confused" by the hire.
While CNN's public relations department has not commented, the network's in-house media reporter Brian Stelter took to Twitter to combat critics.
"'GOP operative joins CNN' is getting a LOT of criticism, especially from Dems. But love it or hate it, political insiders have been joining newsrooms for decades. The more viewpoints represented in newsrooms, the better," Stelter wrote. "As for the critiques, @CNNPRdeclined to comment."
Media watchdogs quickly pounced on Stelter and his tweet was met with an onslaught of criticism.
Stelter wrapped up his defense of CNN's latest hire by announcing he would have "further reporting" in his newsletter later Tuesday.