Chuck Berry will release new album in 2017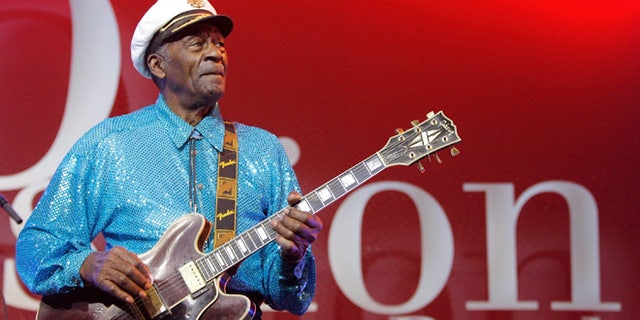 Rock 'n' roll icon Chuck Berry was in the process of recording a new album to be released in 2017 before his death. A statement on his Facebook page Monday shared plans to "reveal further details and music from the album this week."
"As a tribute to Chuck Berry, and with gratitude to his fans around the world, we will be following through on those plans in the coming days," the statement read.
"Working to prepare the release of this record in recent months and in fact over the last several years brought Chuck a great sense of joy and satisfaction," the post continued. "While our hearts are very heavy at this time, we know that Chuck had no greater wish than to see this album released to the world, and we know of no better way to celebrate and remember his 90 years of life than through his music."
The musical master died Saturday at his home at age 90. According to Berry's website, the "Johnny B. Goodie" singer was planning to release "Chuck," his first new album in 38 years.
A press release from October 18, 2016 -- Berry's 90 birthday -- said the rock legend recorded the album in several studios in his hometown of St. Louis, Missouri and featured his longtime backing group and his children Charles Berry Jr. and Ingrid Berry.
"This record is dedicated to my beloved [wife] Toddy," Berry said at the time the album was announced. "My darlin' I'm growing old! I've worked on this record for a long time. Now I can hang up up my shoes!"
The guitarist and musician defined the art form's joy and rebellion in such classics as "Johnny B. Goode," ''Sweet Little Sixteen" and "Roll Over Beethoven" in a career that spanned 7 decades and earned him countless accolades.
FOLLOW US ON FACEBOOK FOR MORE FOX ENTERTAINMENT NEWS
The Associated Press contributed to this report.