Cher goes after EPA chief Scott Pruitt: He 'deserves to be in prison'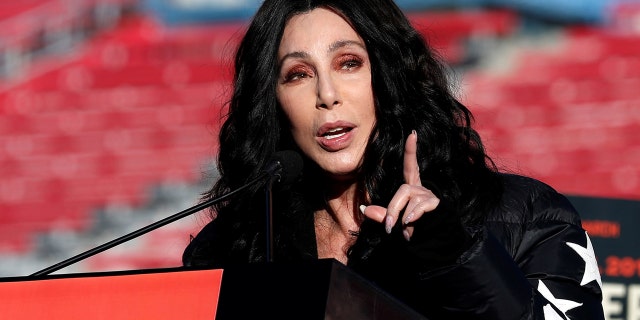 NEWYou can now listen to Fox News articles!
Cher thinks Environmental Protection Agency Administrator Scott Pruitt belongs behind bars.
She wrote on Sunday, "Scott Pruitt deserves to be in prison."
The "Half Breed" singer scathed: "I hope Any poison He's Allowed To Come in contact with innocent Children, comes back to him 10,000 TIMES."
The tweet was in response to a Think Progress article that accuses Pruitt of rescinding a policy enacted by former President Obama designed to reduce the number of chemical disasters in more than 10,000 plants across the nation.
"Accident prevention is a top priority at EPA, and this proposed rule will ensure proper emergency planning and continue the trend of fewer significant accidents involving chemicals," said Pruitt in a statement.
"The rule proposes to reduce unnecessary regulatory burdens, address the concerns of stakeholders and emergency responders on the ground, and save Americans roughly $88 million a year."
Cher has been flexing her political muscles in recent months. This is the first time she's spoken out this candidly since she criticized President Trump and described him as a "malignant tumor eating its way through our constitution" back in April in a since-deleted tweet.