Chelsea Handler slammed by Jenna Jameson for tweet equating adult film stars to child molesters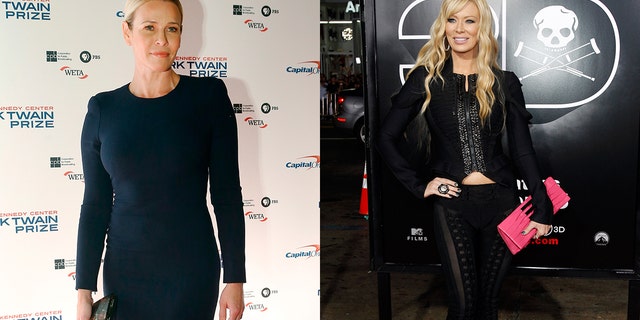 NEWYou can now listen to Fox News articles!
Chelsea Handler's political activism has raised the ire of many in the adult film industry, including famed performer Jenna Jameson.
The feud kicked off after a tweet Handler posted on Feb. 10 that called out President Trump over some of the alleged scandals he's been a part of in the past year.
"There is an entire generation of children who's first memory of their President is a man who supports child molestors, wife beaters, Russian hacking, and porn stars," Handler wrote. "It is our responsibility to make that a memory and not a consistency. We all have a moral obligation. Keep going."
The part of the tweet about porn stars is likely a reference to Stormy Daniels, who has remained coy about an alleged affair with Donald Trump and a payout to keep quiet about it. Jameson was among the first in the adult industry to respond to the tweet, noting that it equates those in the adult industry to some pretty negative groups.
"She just put pornstars in the same category as child molesters and domestic abusers. LET THAT SINK IN. Not very feminist of you. May I suggest sobriety, Chelsea? If you need a sponsor, I'm free."
As previously reported, Handler recently shuttered her Netflix talk show so that she could focus on political activism. Since then, she's been an outspoken critic of the Trump administration on social media. However, it seems that her latest dip into the political sphere has only succeeded in upsetting the adult film industry.
As The Wrap notes, stars Jessy Jones, Sinn Sage, and Shyla Jennings have all commented on the Handler tweet in some form or another since Jameson shined a light on it.