Charlie Sheen thinks his memoir is worth a whopping $10 million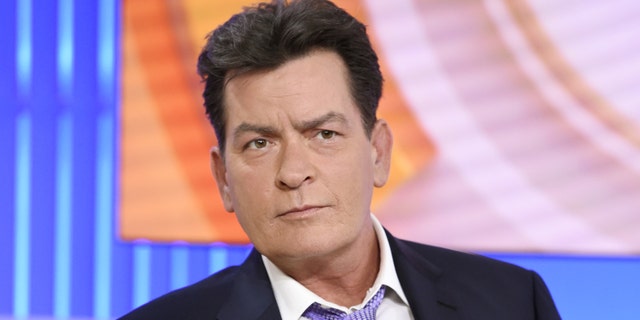 Just weeks after revealing to the world that he is HIV positive, actor Charlie Sheen looks to continue to share his story with a memoir.
The actor is reportedly shopping around the idea of a tell-all about his life and has been putting out feelers to major publishers to gauge their interest.
However, the $10 million price tag is too high for some.
"When Charlie starred in 'Two and a Half Men,' it was a funny comedy, but the idea of $10 million is even funnier," a publisher told the New York Post. "So much of his life has played out in public, and so much is sordid – in this case there may be too much information. What's left to find out?"
Publisher Judith Regan told the Post, "I would like to publish his autobiography as an epic poem."
Sheen, who was a huge part of the memoir by his "Men" co-star Jon Cryer last spring, has bragged in the past that he has "poetry in my fingertips."
The 50-year-old actor has remained quiet since his appearance on the "Today" show with Matt Lauer on Nov. 17 to confirm the widespread rumors that he is HIV positive.
The last time Sheen "spoke out" was in an open letter released soon after his appearance.
"The news was a 'mule kick' to my soul. Those impossible words I absorbed and then tried to convince myself, that I was stuck, suspended, or even stranded inside some kind of alternate reality or nightmare, were to the absolute contrary. I was awake. It was true. reality," he wrote.
Sheen continued: "Sadly, my truth soon became their treason, as a deluge of blackmail and extortion took center stage in this circus of deceit. To date, I have paid out countless millions to these desperate charlatans."