'Catwoman' Jocelyn Wildenstein denies having any plastic surgery, cites her Swiss heritage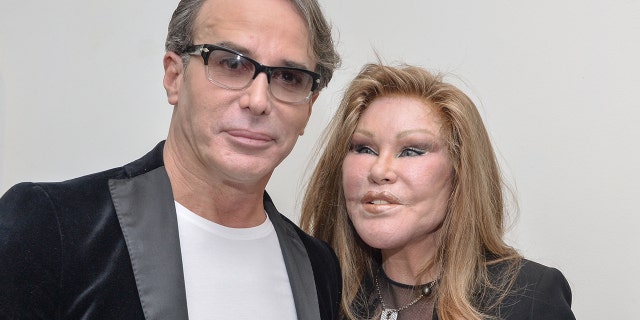 NEWYou can now listen to Fox News articles!
Famed New York socialite, Jocelyn Wildenstein, known for her "Catwoman" nickname as a result of her feline-like features, has given her first televised interview in two decades. In it, she credits her Swiss heritage, rather than any cosmetic surgery, for her looks.
The socialite appeared alongside her longtime partner and fiance, fashion designer Lloyd Klein, for an interview and photo shoot with DailyMailTV inspired by French actress Brigitte Bardot. She credits her "high cheekbones and long hair" with her background, despite many believing her looks are clearly the result of several surgeries designed to make her look more like a cat.
"I don't understand the whole press and the Catwoman thing, because Jocelyn always looked like that," Klein said. "She never really did anything to change her face. I have pictures from 16 years old where she looks exactly the same as today."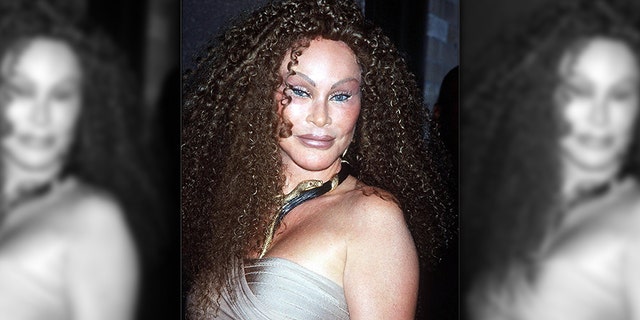 Wildenstein, 77, outright denied having any plastic surgery when asked directly by the outlet.
"No, especially when we look back at my pictures - I think of course I am maybe more beautiful [back then]," she said. "When we are young there's a certain freshness we lose with the years. But you still find the same eyes, same high cheeks or same nose. I think I was more pretty."
Wildenstein first rose to popularity after her highly public divorce from billionaire art dealer Alec Wildenstein in 1999. In a settlement that was a record-breaker at the time, she took home roughly $2.5 billion. Alec died in 2008.
She and Klein began dating soon after and were together roughly 14 years before he popped the question. He'll soon become her second husband, but the road to their marriage was a bumpy one.
As previously reported, the engagement ring came just after a very public spat between the couple in which the police were involved. Wildenstein was arrested in December 2016 over allegations she attacked Klein with her nails. Meanwhile, charges were brought against Klein after Wildenstein alleged he shoved her in an altercation at their Trump World Tower residence. Both were cleared of their charges.