Cara Delevingne 'obsessed' with blood, death as a child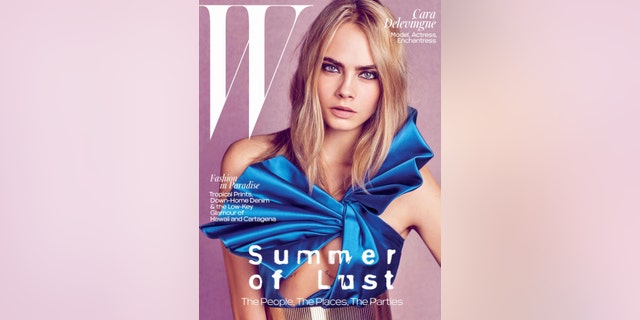 NEWYou can now listen to Fox News articles!
Cara Delevingne steered clear of the fairy tales while growing up.
"When I was a child, I was obsessed with blood and death," the "Suicide Squad" star revealed in the June/July issue of W. "This sounds really dark, but my earliest memory is of cutting myself. I was pretending to shave like my dad."
As the 23-year-old recalled, she nearly slashed off a finger after getting hold of her father's razor.
"One time, I covered my face in shaving foam, and I got his razor and ran it along the bottom of my finger and nearly cut it off… [The scar] is barely visible now," she said. "But I like knowing that it's there."
Delevingne has been candid about her struggles in the past, particularly with her depression. Last month, she clarified comments made to the U.K.'s Times alleging her modeling career made her feel "hollow."
"I never said I was quitting modeling," she wrote in a series of tweets. "I do not blame the fashion industry for anything. I suffer from depression and was a model during a particularly rough patch of self hatred."
"I am so lucky for the work I get to do, but I used to work to escape and just ended up completely exhausting myself," Delevingne continued. "I am focusing on filming and trying to learn how to not pick apart my every flaw. I am really good at that."
This article originally appeared in the New York Post's Page Six.