Can Disney's 'Beauty and the Beast' live up to the hype?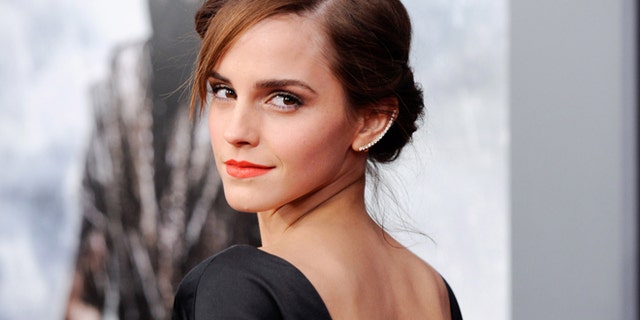 The pressure is on for Disney's upcoming live-action version of the classic "Beauty and the Beast." The film is still six weeks away from being released but it has already become a top seller online with more advance tickets sold in its first three days than any other family film, breaking the record set last year by Pixar's "Finding Dory."
ComScore Senior Media Analyst Paul Dergarabedian told Fox News it will be hard for Disney to follow-up 2016.
"Coming off an insane year last year, the pressure may be how do you top, if you're Disney, a run like they had in 2016?" Dergarabedian told us. "Animated titles like 'Zootopia' and 'Finding Dory' [are] doing incredibly well — a huge business."
Disney's last live-action film, "The Jungle Book" did extremely well at the box office, raking in $364 million domestically. "Zootopia" brought in $341 million domestically and "Finding Dory" broke records by earning more than $1 billion globally.

"I think for Disney right now, it is just how do they maintain that incredible level of success?" Dergarabedian said. "And I think 'Beauty and the Beast' is going to be a beast at the box office."
Dergarabedian noted that "Beauty and the Beast" star Emma Watson is expected to shine in the upcoming flick. The "Harry Potter" star likely needs the movie to be a big hit since she backed out of the Oscar-nominated "La La Land" to sign on for the Disney film.
Forbes contributor Scott Mendelson told Fox News his one concern over the high expectations of the film.
"Unless the film is exceptionally bad -- which hurts the next batch of live-action releases -- ... the expectations get so high that a merely excellent performance gets tagged as 'disappointing' in some way," he explained. "I do think the film has the potential to be one of the biggest movies of the year, but that doesn't mean Disney should panic if it merely does 'Maleficent' numbers."
Dergarabedian speculated that said the pressure to succeed may be coming from Disney first.
"The pressure may be coming from themselves. How do we compare to ourselves? And the success they had in 2016 and how do they keep that rolling along? They are in a really good position."
"Beauty and the Beast" stars Watson, Ewan McGregor, Emma Thompson and Dan Stevens. The original "Beauty and the Beast" was the first film for Disney to receive an Oscar nomination for Best Picture. It hits theaters March 17th.