Brooklyn Decker Remembers 'Praying for Boobs and a Butt'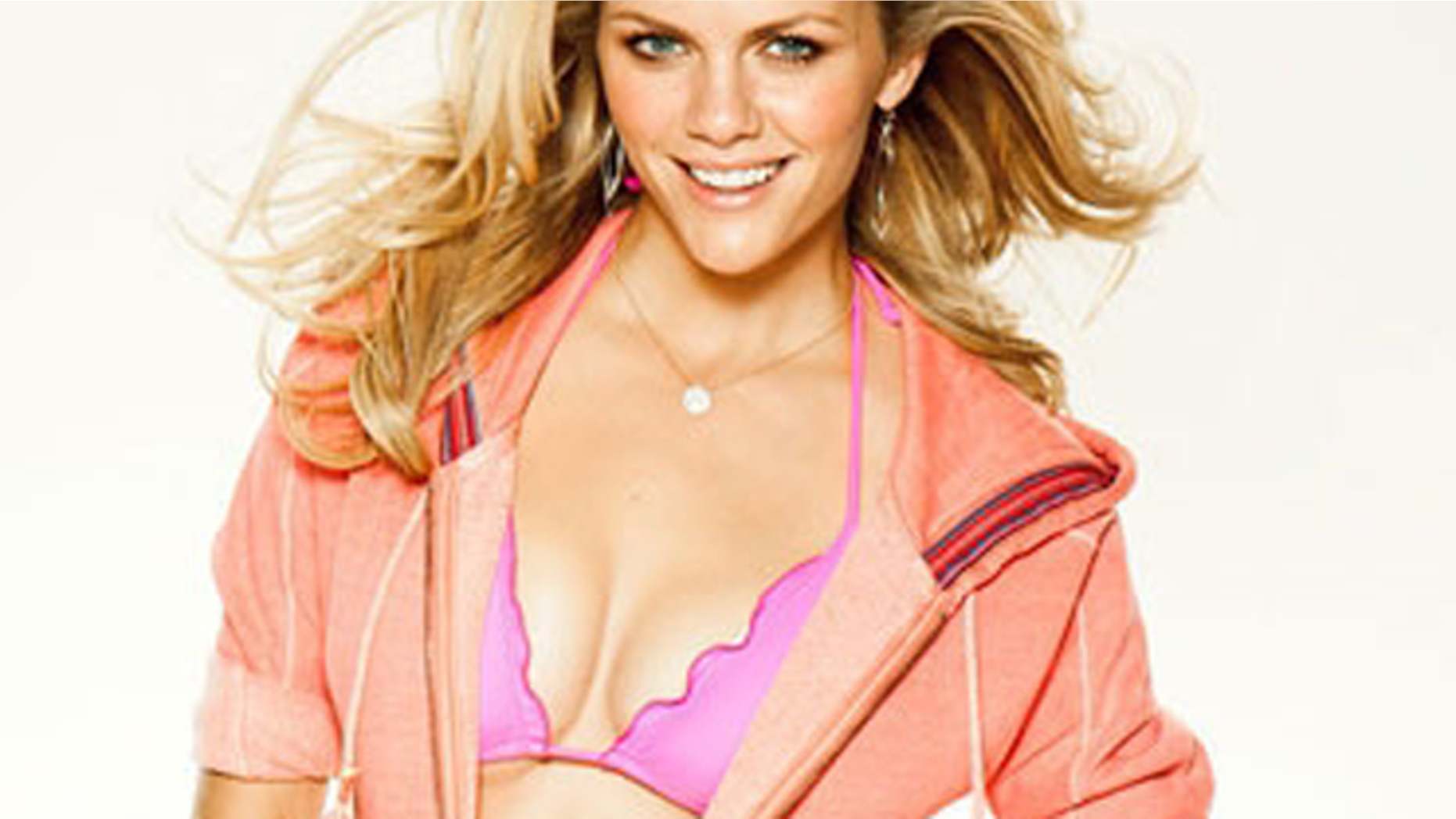 Swimsuit supermodel Brooklyn Decker is very interested in trying new things.
Like starring in a movie with Jen Aniston and Adam Sandler.
And riding motorcycles.
And shooting a gun.
"I'm planning on getting my motorcycle license with my parents," she says in the February issie of SELF. "There are all these things that are sort of spontaneous and daredevil, but when I go about doing these activities, they're all very planned out. I don't want to own a gun. I don't want one in my house. But I want to know how to shoot one. So I'm going to learn how to shoot a gun as well."
Decker, who is married to tennis player Andy Roddick, has had to learn to moderate her behavior in the fast-paced -- and often unhealthy -- world of modeling.
"When I moved to New York, I was always with other aspiring models. There were bingers and purgers, and everyone watched each other eat. It freaked me out," she told Self. "I did juice fasts and crazy diets and ended up gaining weight. My father did an intervention and got me to stop obsessing about everyone else and wrecking my body."
(To which men across America say, "Thanks dad!")
Now a Sports Illustrated "It girl," Decker still can't get used to spending money on herself.
"I love Target! You can get trendy, fantastic pieces there. Invest big money only on the classics, like a trench coat, great jeans or black heels. I recently saw this beautiful leather jacket at Gucci. I was, like, I'll splurge. I've worked hard. Then I looked at the price: $10,000! For a jacket! I wanted to vomit on myself," she said. "I found one I loved for less than a tenth of that—it was still expensive, but since it is a classic, I know I'll have it forever, and it goes with everything. I don't feel guilty about it at all."
And as for swimsuit tips, the swimsuit model keeps it real.
"The most important thing is to have a suit that covers enough and supports your boobies!" she said. "At the beach, you don't want to be vulgar, you want to feel radiant."
But Decker hasn't always had to learn about keeping her top half under wraps.
"When I was younger, I was insecure about being gangly and having no shape. People made fun of me and called me a boy! I remember praying for boobs and a butt," she said. "Luckily, I grew into myself and got curves, but when I was first modeling, I wished for that boyish Gisele body again! The grass is always greener. The best advice my mother gave me was to accept everyone for who they are, and you have to do that for yourself, as well."
Decker's movie "Just Go With It" is in theaters February 11, and her issue of SELF is on stands January 25.
RELATED LINKS
More photos and tips from Brooklyn Decker in SELF

Video: Behind the Scenes at Brooklyn Decker's SELF cover shoot

Gwyneth Paltrow Opens Up About Postpartum Depression

From Gaga to Giuliana: The Year in Celebrity Health News

Slideshow: Heidi Klum's Happy, Healthy Life