Bret Michaels Reportedly Stabilized After Hemorrhage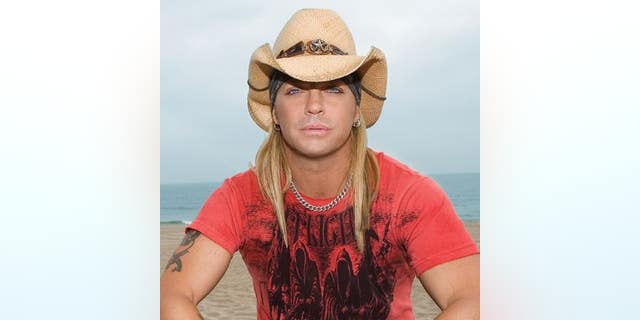 Bret Michaels, lead singer of the band Poison and star of "Celebrity Apprentice," is awake and in good spirits, TMZ.com reported.
Ambre Lake, the winner of Michaels' reality show "Rock of Love" in its second season, told the site that she's spoken with people close to the singer. Michaels, 47, is said to be conscious and talking with people in his hospital room. He will be closely monitored during the next 24 to 48 hours, which will be a critical period, according to the site.
Michaels was rushed to the hospital Thursday night with a massive subarachnoid hemorrhage, and listed in critical condition.
The 80s rock star and reality television staple had earlier complained of an excruciating headache.
"After several CAT scans, MRIs and an angiogram, [doctors] decided to keep Michaels in the ICU and are running several tests to determine the cause. [It] will be touch and go for the next few days while he is under intense observation," a source told People.com on Friday.
Michaels had an emergency appendectomy in San Antonio, Texas, on April 12, 2010, and broke his nose in June, 2009 during a Tony Awards telecast when part of the set lowered onto his head. Michaels also has diabetes.
There is no word whether his hemorrhage is related to any of these conditions.
A subarachnoid hemorrhage is bleeding at the base of the brain stem.
Click here to read more from TMZ.com.