'Breaking Bad' final season premiere draws highest audience in show's history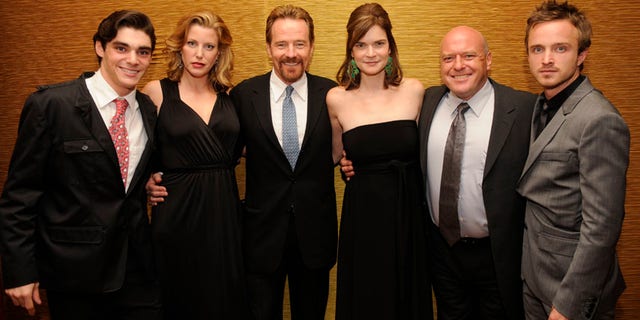 Nearly 6 million people tuned in Sunday to watch the first of "Breaking Bad's" final episodes, making it the most-watched episode in the show's history.
Many of the 5.9 million viewers who tuned in also took to Twitter to voice their reactions to the episode. The premiere generated 760,000 tweets and nearly 12,000 tweets per minute at its peak, according to AMC.
Breaking Bad postmortem: What's Hank's next move?
The audience is more than double the number of people who watched "Breaking Bad's" Season 5 premiere last summer.
AMC's new series "Low Winter Sun," which premiered immediately after Breaking Bad, drew 2.5 million viewers. And the Breaking Bad after-show "Talking Bad," which aired at 11 p.m., debuted with 1.2 million viewers.
Click here for more on the "Breaking Bad" premiere from TVGuide.com