'Brady Bunch' star Susan Olsen recalls visiting the show's iconic house for the first time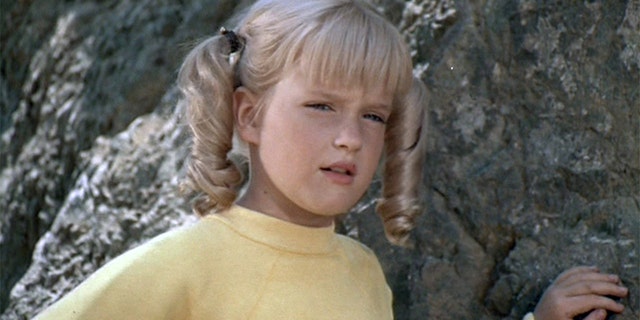 Susan Olsen, a former child actress who starred as pigtail-wearing sibling Cindy Brady on the 1970s sitcom "The Brady Bunch," can still vividly remember seeing the show's iconic house for the very first time.
ICONIC 'BRADY BUNCH' HOUSE FOR SALE AFTER NEARLY 50 YEARS
"I've only been to the house once — in 2011!" the 56-year-old told Fox News. "As a child, I couldn't understand why that house was picked for the exterior shots because architecturally, it could not have been the same house.
"I was told by grown-ups that the interior of the house looked exactly like our set. This confused me for a while until I spoke with my mother, who informed me that the producers just told me that to shut me up. I had never been to the house until December of 2011."
Olsen said she went to see the house thanks to her friend and renowned songwriter Allee Willis, who was given the opportunity to ride around the Oscar Mayer Wienermobile (a popular tourist attraction) and was allowed to invite two people.
Olsen, along with pop culture humorist Charles Phoenix, went along for the ride.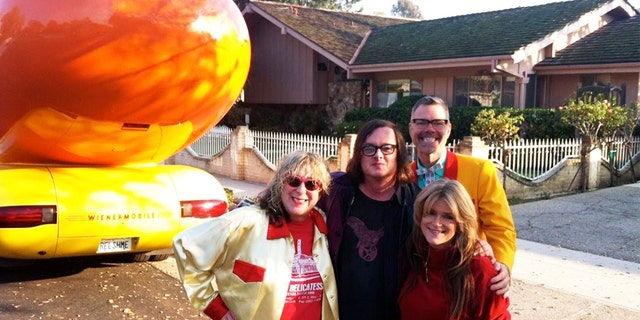 "When we began our day of riding in the Wienermobile, we hadn't gone too far... when Allee said, 'We're close to the 'Brady Bunch' house,'" Olsen recalled. "I said, 'I've never been there.' 'That's it!' said Allee and Charles. 'We're going.'
"Of course when we arrived, there was a van full of tourists. Allee and Charles said they will never forget the looks on peoples' faces when they saw Cindy Brady get out of the Wienermobile in front of the Brady house."
Olsen chose to come forward with her story in hopes it will further shed light on how much the beloved home means to fans.
Since the show came to an end in 1974, the iconic house has drawn in a steady stream of fans hoping to pose for photos in front of the property.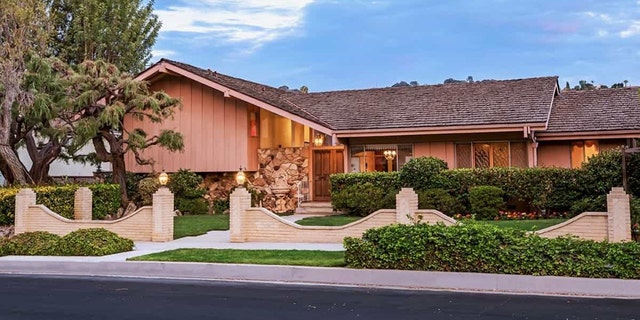 The home is currently up for sale for nearly $1.9 million and it's possible the buyers would want to tear it down.
The two-bedroom, three-bathroom split-level home in Los Angeles' Studio City neighborhood was put up for sale for $1.855 million after the children of the original homeowners, George and Violet McCallister, decided to sell the property when their parents passed away. Records show the McCallisters purchased the home in 1973 for $61,000.
Before the McCallisters moved in, the house had already gained notoriety as the exterior of the Brady family home, as seen on "The Brady Bunch" during its run between 1969 until 1974.
Ernie Carswell, a Douglas Elliman real estate agent who listed it, told the Los Angeles Times the house has been updated and upgraded, but is still a "postcard" of what 1970s homes looked like with vintage touches of a rock-wall fireplace, wood-paneled walls and floral wallpaper.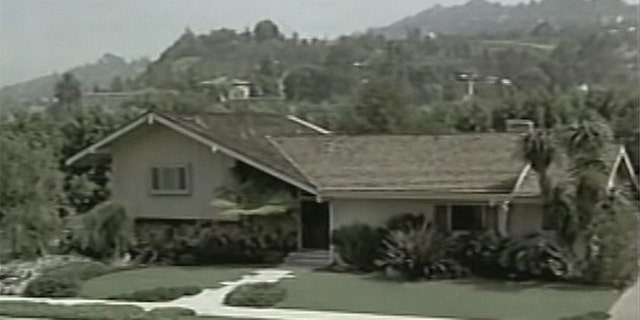 While the interior scenes in "The Brady Bunch" were shot in a studio, the garage of the house has been turned into a recreation room that somewhat mimics the garage-turned-den on the show.
Carswell did not rule out the notion that the house would be torn down, as the Los Angeles Times reported that several properties in the area have been torn down in recent years for new developments. But he said the owners will give first dibs to those who don't have plans to demolish it.
"We're not going to accept the first big offer from a developer who wants to tear it down," said Carswell. "We're going to wait a few days, in case there are others who want to purchase it as an investment to preserve it."
"The Brady Bunch" home attracts 30 to 50 visitors on a daily basis, and it even has its own Yelp page with a 4-1/2 star rating, the agent said.
Sanford Brokaw, a resident of Studio City who previously represented Florence Henderson (matriarch Carol Brady) during the last years of her life, told Fox News the high-profile home has been a fan favorite for years.
"I always see cars go to a crawl when they drive by the house," he said. "People then come out with cameras and go in front of the house. There's such a look of joy on their faces. It's a true phenomenon. That show really resonated with people on such an amazing level. There's a connection there.
"There are people from Australia, Cincinnati, Chicago – just everywhere – that come just to see this house… If people are here on vacation, they just have to go… Just the thought of the house possibly being demolished is very sad to me. It's a neat thing for the neighborhood that's here."
Henderson passed away in 2016 at age 82.
A rep for Maureen McCormick, who played teenager Marcia Brady in the ABC television series, said the actress was not available to comment on the sale of the legendary house. Barry Williams (Greg Brady), Christopher Knight (Peter Brady), Mike Lookinland (Bobby Brady) and Eve Plumb (Jan Brady) did not immediately respond to Fox News' request for comment.
Robert Reed (patriarch Mike Brady) passed away in 1992 at age 59 of cancer. Ann B. Davis, who played live-in maid Alice, died in 2014 at age 88 after suffering from a fall.
Fox News' Katherine Lam and the Associated Press contributed to this report.