Boxing with the stars: Mario Lopez to fight Oscar De La Hoya for a good cause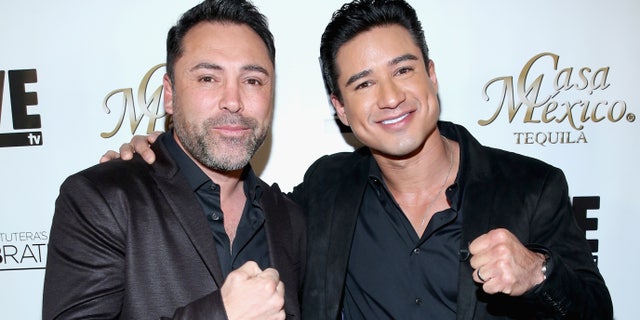 NEWYou can now listen to Fox News articles!
Mario Lopez is passionate about boxing, which is why it's no surprise he is using the sport for a good cause.
The actor and "Extra" host is set to fight no other than boxing legend Oscar De La Hoya to benefit Utah-based non-profit group CharityVision.
"I can't wait to get into the ring with Oscar and have some fun with him, but most importantly, bring attention to the work that CharityVision does to give many deserving individuals the gift of sight," Lopez said in a statement. "It's an honor to be part of their great work and we're going to have a great night that will change many lives."
De La Hoya, who is also chairman and CEO of Golden Boy Promotions, said he is excited to get in the ring with "a good friend for a great cause."
According to CharityVision, the event is expected to raise $1 million that will help them perform 40,000 sight-restoring surgeries in poverty-stricken areas around the world.
Lopez, 42, has been a huge fan of boxing for many years — hitting the ring himself on occasions and barely missing any fight with a Mexican boxer in the undercards.
Like us on Facebook
Follow us on Twitter & Instagram