'Bling Ring' Leader Rachel Lee to Start Jail Sentence, Lifetime Will Re-Air Movie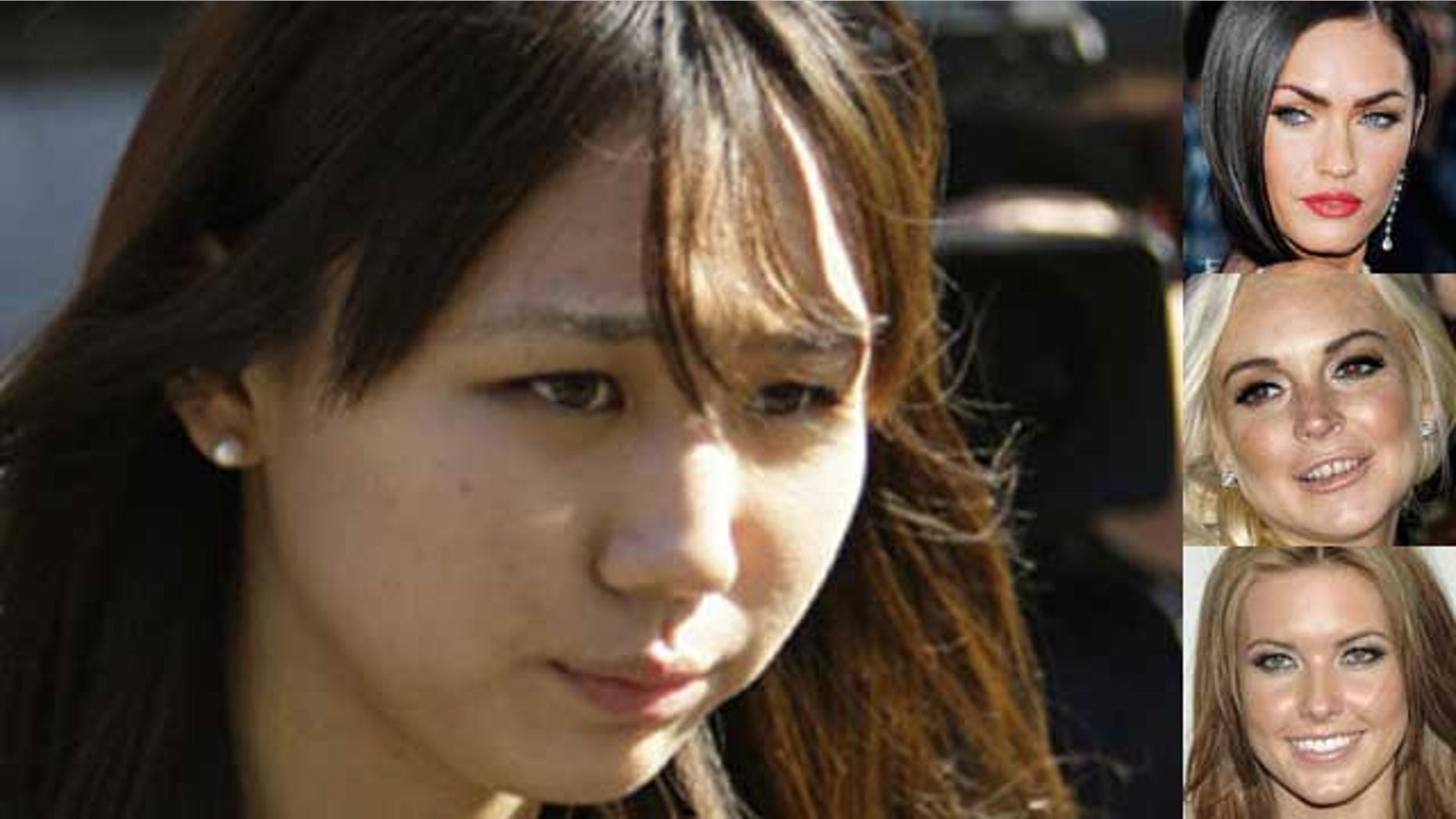 Rachel Lee, the alleged mastermind of the infamous Hollywood "Bling Ring" burglary band, begins her four-year stint in state prison on Friday.
Lee, 21, pleaded no contest last week to breaking and entering the home of Audrina Patridge in early 2009.
The ring hit headlines in 2008 and 2009 with a string of high-profile Hollywood robberies of Lindsay Lohan, Paris Hilton, Orlando Bloom, Brian Austin-Green and Megan Fox.
Four other members of the ring are awaiting trial in early 2012, while "Pretty Wild" reality star Alexis Neiers, who served one month out of her 180-day sentence last year for breaking into Orlando Bloom's house, was arrested again for heroin possession in December.
Lee hasn't said a word to the media, and most likely never will. Her court Friday appearance, prior to being taken into custody, will also mark the first time she addresses the judge.
"She is a very little scared girl, and she had a drug problem, a self-esteem problem. Rachel is also extremely shy and this gang became a way for make friends, it became a rush and it was so easy, but obviously she has learned a lesson," Wendy Feldman, Lee's prison coach, told FOX411's Pop Tarts column. "It has been a stressful two years waiting for her day in court, but Rachel has gotten lots of therapy, she's gotten clean and sober and become much closer to her mom. She has taken full responsibility for her actions. Her attitude is that she is very much ready to go to prison and face the consequences."
Feldman said that Lee will most likely serve at least two years of her four year sentence.
Lifetime will also be re-airing their movie inspired on the saga, aptly titled "The Bling Ring," which premiered in September.
"It is simply the story of two kids, a boy and a girl, who have this view of fame and all of a sudden they are able to be a part of these famous people's lives and that is what the true people were able to do and that is what we really incorporated within our movie," explained executive producer, Jonathan Eskenas, who noted that the made-for-television movie wasn't supposed to be an exact depiction of events.
"The Bling Ring" stars Jennifer Grey as the mom of awkward middle-class teen turned grand theft robber "Zack" (Austin Butler) who forms a dangerous friendship with the seemingly sweet "Natalie" (Yin Chang) to start shopping in the closets of the young, rich and famous.
According to a source close to Lee, she has not seen the film, and her no desire to do so. However, a family member who watched it thought the portrayal of Lee was "awful" and her portrayal by the media as being the leader of the ring innacurate.
"To be honest, Rachel has a learning disability, she doesn't have a particularly high IQ and I find it hard to think she could have been the one to instigate the whole thing," Feldman said. "She wants nothing to do with the movie or with the media. She accepts full responsibility for what she has done, but she was a young girl who was absolutely fascinated by celebrities."
Eskenas hopes other teens watching "The Bling Ring" learn or thing or two about the downfalls associated with desperation for fame and fortune.
"The really interesting story here is the motivation behind it. When I was growing up, if you wanted to be famous you had to become a singer or actor or President or something like that. These days, you have to fall down a flight of stairs and have a million people watch it on YouTube. People now think 'well, why I can't I be famous?'" Eskenas said. "At first it was about breaking into people's homes, but it's the fame that got them."