Black Eyed Peas reunite for a new 'Where is the Love?' against gun violence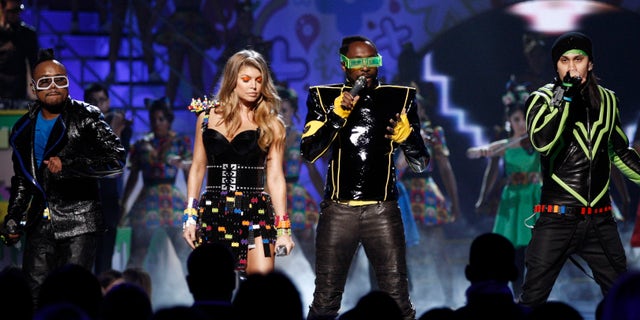 Black Eyed Peas reunited after a five-year hiatus for a new rendition of their hit song "Where is the love?" for a campaign aimed at ending gun violence.
The group members – Fergie, Taboo, will.i.am and apl.de.ap – were joined by a slew of performers for the song, including Jessie J, Wilmer Valderrama, Becky G, Jaime Foxx, Mary J. Blige, Justin Timberlake and Jaden Smith. A 40-member children's choir was also part of a track.
"…if you only have love for your own race/Then you only leave space to discriminate/ And to discriminate only generates hate," the Black Eyed Peas said in a statement.
The updated song, originally released in 2003, dropped online Wednesday night.
In a separate video, the group – minus Fergie – explained the reasoning behind the re-imaging of the song.
"I remember when the attack in Paris happened, people would say, We need 'Where Is the Love?' again. And then Belgium happened, and then Turkey, and then Orlando, and then Philando, and then Alton before him, and then Dallas. Everyone was calling on us like, 'We need that song again,'" will.i.am said.
The proceeds for "#WHERESTHELOVE" will go to the foundation of will.i.am's i.am.angel.
The charity funds educational programs and college scholarships.
The Associated Press contributed to this report.
Like us on Facebook
Follow us on Twitter & Instagram