Bill Maher tries to rain on Trump's parade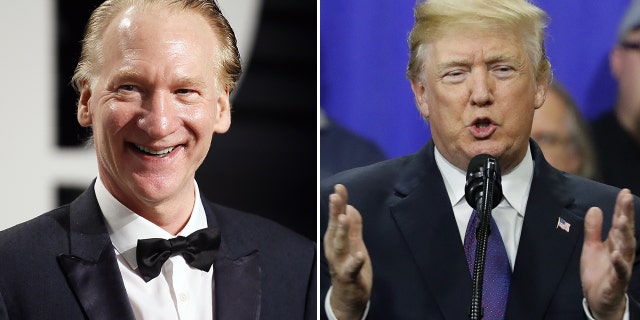 Thanks to President Donald Trump's recent call for a military parade in Washington, comedian Bill Maher had some material for Friday's edition of his HBO show.
The host of "Real Time With Bill Maher" said there was one item Trump still hadn't checked off on the "Dictator's Checklist" that Maher introduced last season, Deadline reported.
"Military costume," Maher said.
Mocking things military is nothing new for Maher. In 2005, he referred to those who enlist in the armed forces as "low-lying fruit," a remark that an Alabama congressman responded, "borders on treason."
This time, Maher's comic bit followed a recent story in the Washington Post that the Pentagon was preparing plans to meet Trump's request for the military parade. The president reportedly said he got the idea after attending France's Bastille Day parade last July.
Meanwhile, Maher also made a "list" for House Intelligence Committee Chairman Devin Nunes, R-Calif., the Wrap reported.
Titled "25 Things You Didn't Know About Me," the list mocked Nunes, who released a memo earlier this month that detailed alleged surveillance abuses by FBI and Justice Department officials.
"When they told me they were putting me on the Intelligence Committee my first reaction was, 'Ha-ha, guys, good one,'" one read.
Ha-ha, Bill. Good one.
Fox News' Bradford Betz and the Associated Press contributed to this report.