BIll Cosby retrial opening argument reveals he paid $3.4 million to his accuser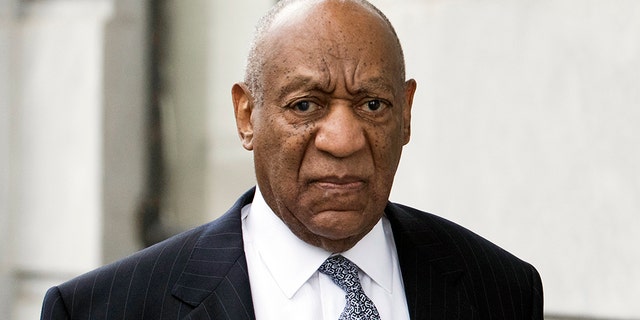 Opening arguments were made Monday in Bill Cosby's retrial for sexual assault. During the court proceedings, the public learned just how much civil settlement money the comedian paid her to keep quiet about the assault.
The 80-year-old comedian paid nearly $3.4 million to Andrea Constand, 44, who is currently accusing him of sexually assaulting her at his suburban Philadelphia home in 2004. District Attorney Kevin Steele highlighted the settlement amount during his opening statement at Cosby's retrial in an attempt to prove that some kind of impropriety happened. Meanwhile, the comedian's team is hoping to convince the jury that his encounter with Constand, a former European basketball star, was consensual. The defense hopes the to paint the settlement as a way for a wealthy man to eliminate a nuisance rather than an admission of guilt.
"This case is about trust," Steele told the jury. "This case is about betrayal and that betrayal leading to the sexual assault of a woman named Andrea Constand."
Bill Cosby has been accused of drugging and molesting more than 50 women, but it's his alleged 2004 indiscretion that's the subject of his trial. A previous jury was hung on the issue prompting the start of Monday's retrial. He stands accused of three counts of aggravated sexual assault, each carrying a maximum sentence of 10 years in prison.
Constand sued Cosby in a civil case, for which the payment was given out, after claiming he gave her pills and wine while visiting his home. She claims her vision blurred and she found herself paralyzed as he allegedly groped her breasts and penetrated her with his finger.
The 2006 civil settlement with Constand was public knowledge, but the hefty $3.4 million sum was never disclosed until now. Steele highlighted on Monday the fact that prosecutors came to Constand and not the other way around, meaning her motivation wasn't necessarily money and fame.
The defense's opening arguments were postponed until Tuesday morning.
The Associated Press contributed to this report.