A new documentary series by the Smithsonian Channel attempts to shed light on the jaw-dropping impeachment crisis that rocked the Bill Clinton presidency and made a White House intern one of the most talked-about women in the world.
Featuring never-before aired tapes with Clinton confidant Taylor Branch, "The Lost Tapes" is sure to reignite the 20-year-old watershed scandal.
Branch made the recordings on his drive home from the White House late at night after meeting with a frustrated Clinton.
The episode, which is part of the "Lost Tapes" series, utilizes recordings featuring Monica Lewinsky, then 22, first-hand audio tapes of many of those involved in the political soap opera, and rediscovered news footage.
Series producer Tom Jennings told Fox News the recordings offered a fresh perspective on how Lewinsky was suddenly thrust into the media spotlight at such a young age and quickly became a late-night punchline.
"I don't think she coped with [the media scrutiny] very well," said Jennings. "I don't know if anybody would have had the skills to deal with what she was going through. She was derided by so many people for causing so much destruction, which was perceived as political destruction at the time.
"It's odd to think about how young she was, how she became the most famous person in the world. How would anyone of us deal with becoming the most famous person in the world?"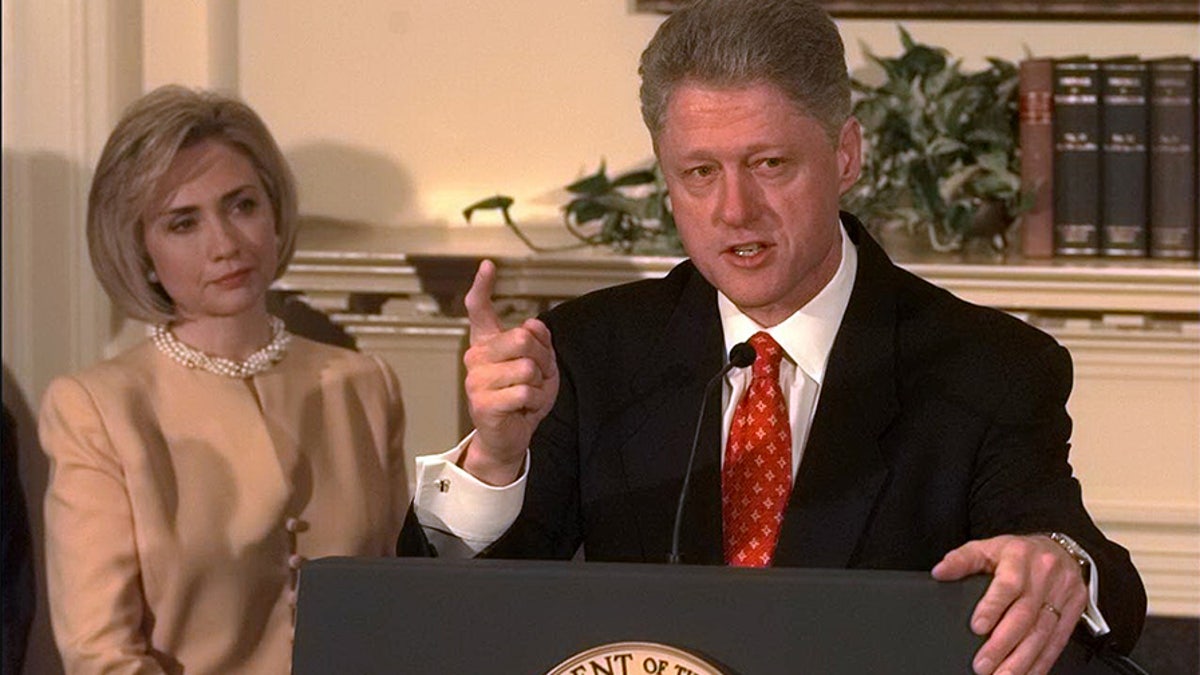 As the documentary reminds us, in 1998 special prosecutor Kenneth Starr requested permission to widen the scope of his Whitewater investigation to include whether Clinton had lied under oath in his deposition for Paula Jones' sexual harassment lawsuit. After a federal court dismissed Jones' suit, her lawyers appealed and submitted a list of other alleged victims, including Lewinsky. Both Lewinsky and Clinton denied they had a sexual relationship, but the evidence indicated otherwise.
Starr then began to investigate the possibility that Clinton had committed perjury. After receiving immunity, Lewinsky turned over evidence of the affair, and Clinton admitted he indeed had inappropriate relations with her. The House of Representatives approved two articles of impeachment against Clinton. In 1999, the Senate acquitted Clinton on all charges and he was able to finish his term.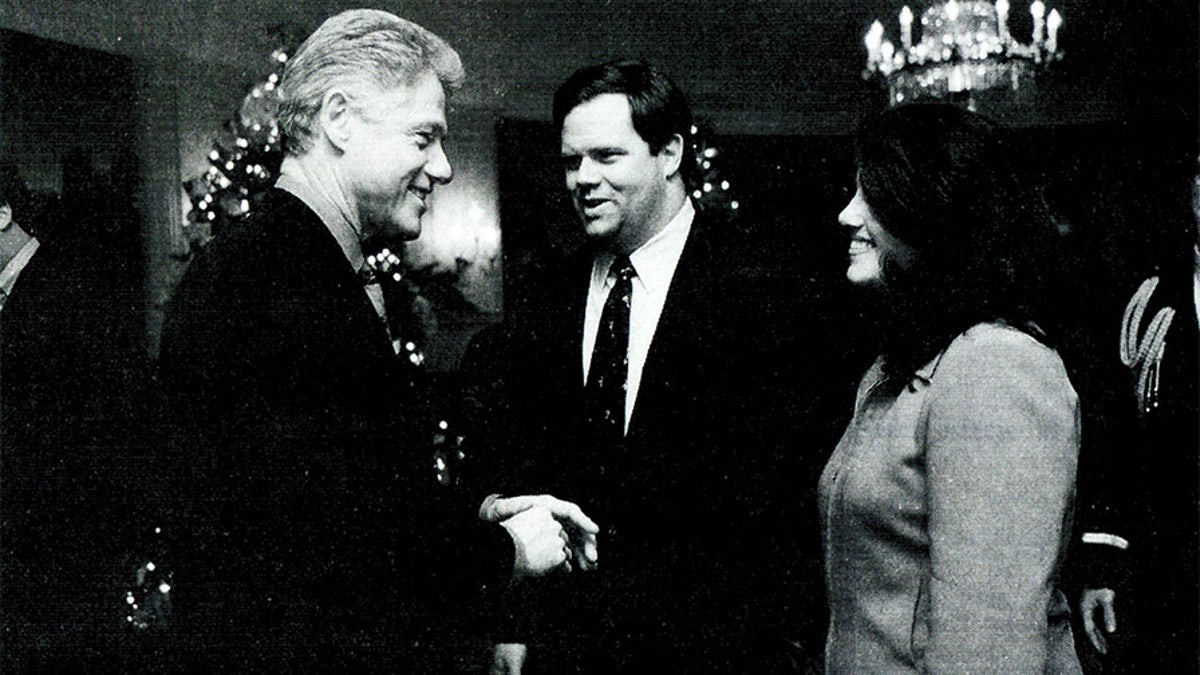 Lewinsky, who for years kept quiet about the relationship, came forward in February for a Vanity Fair essay in which she described her ordeal as "a living hell," adding that the experience of being publicly outed and ostracized back then resulted in her being diagnosed with post-traumatic stress disorder. Lewinsky also shared that what transpired was not sexual assault, "although we now recognize that it constituted a gross abuse of power."
Jennings suspected Lewinsky had no idea how much her reputation would be torn apart by the press if word of the affair was leaked, even during a time before social media. The Telegraph added the affair reportedly lasted "on and off" for two years.
"She was very young," said Jennings. "Impressionable. She obviously had a lot of feelings for the president. I think she got swept up in things. You hear her being young and giddy in her descriptions of her feelings towards the president… And then the whole thing switches when Linda [Tripp] is basically being holed up… [by an ] investigatory committee. She's telling Monica she's not going perjure herself. And Monica realizes she's in a very bad space. She goes from a young girl in a relationship to someone who's extraordinarily panicked and thinks her world is going to come to an end. It's fascinating to listen."
Lewinsky moved to London in 2005 after struggling to find work and began working on her Master's degree in social psychology at the London School of Economics, Time magazine reported.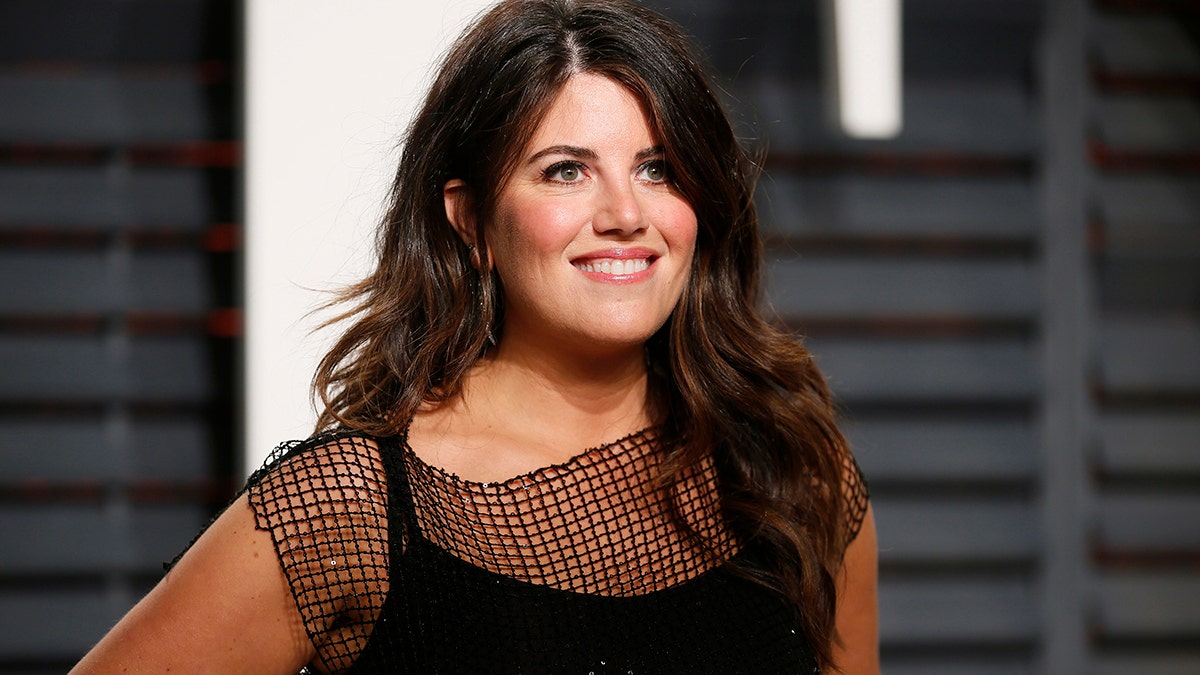 Lewinsky, 45, now serves as an anti-bullying advocate.
"Somehow she survived," said Jennings. "And I think it's a full circle journey for her… It appears that she's trying to make a positive out of what she went through."
As for Clinton, based on his conversations with Taylor Branch, Jennings believed he may have viewed the ongoing investigation as a "political witch hunt."
"I don't know if he used that exact phrase, but that's my memory of what Taylor was saying that the president said," explained Jennings. "That it's politically motivated. There was one part of his description about what the president said about Paula Jones, that people had come along and given Paula Jones a makeover to make her appear more attractive. The president felt that was a part of that right-wing conspiracy… That it was part of a story being manipulated behind the scenes.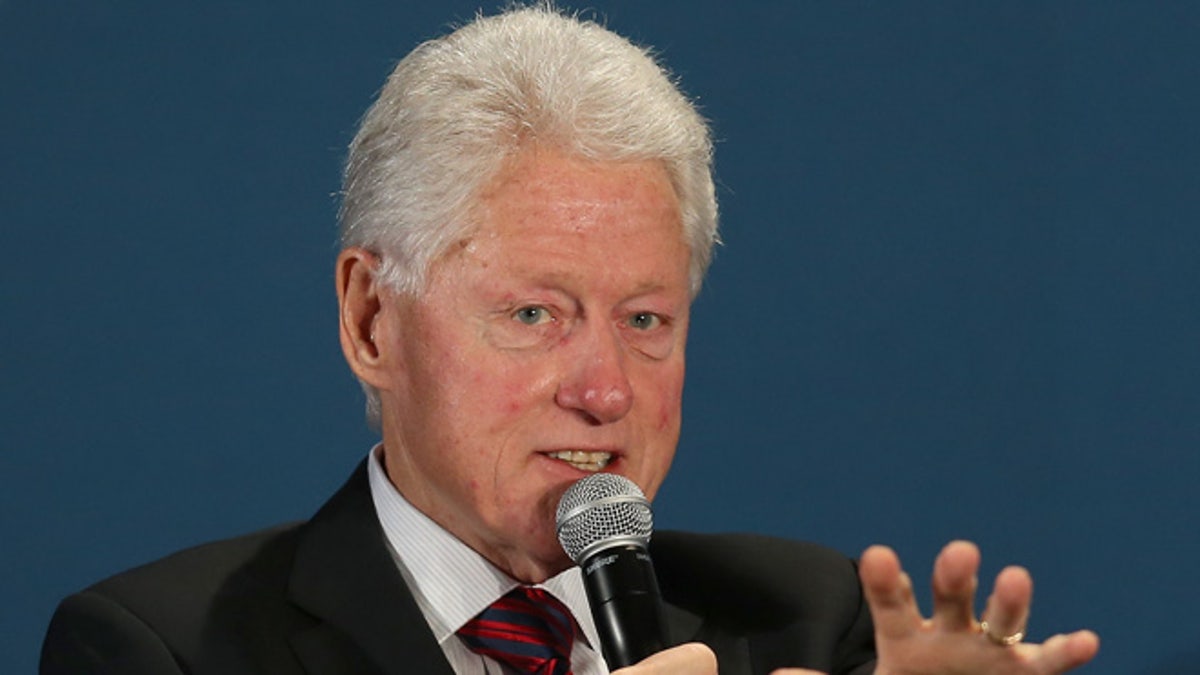 "You get to hear through Taylor Branch's words that point of view the president expressed. I would say in general the president was very frustrated about the process in what he discussed with Taylor Branch."
Jennings said neither Lewinsky nor the Clintons have reached out to the Smithsonian Channel about the documentary being aired. He added Branch, who was interviewing Clinton for a possible book he was going to write, donated his tapes and papers to the University of North Carolina. The Smithsonian Channel was granted access to the tapes for their special.
"The network's position is that this is living history and we are using primary sources to allow viewers to relive it," said Jennings. "It's like a time machine. There are no big surprises here, even with the Taylor Branch material. It's just him commenting on what's going on behind the scenes at the time. As far as I know, no one has reached out to the network."
Earlier this month, Hillary Clinton stirred headlines when the former first lady told CBS' "Sunday Morning" show that her husband's affair with Lewinsky was not an abuse of power because the former intern "was an adult" at the time.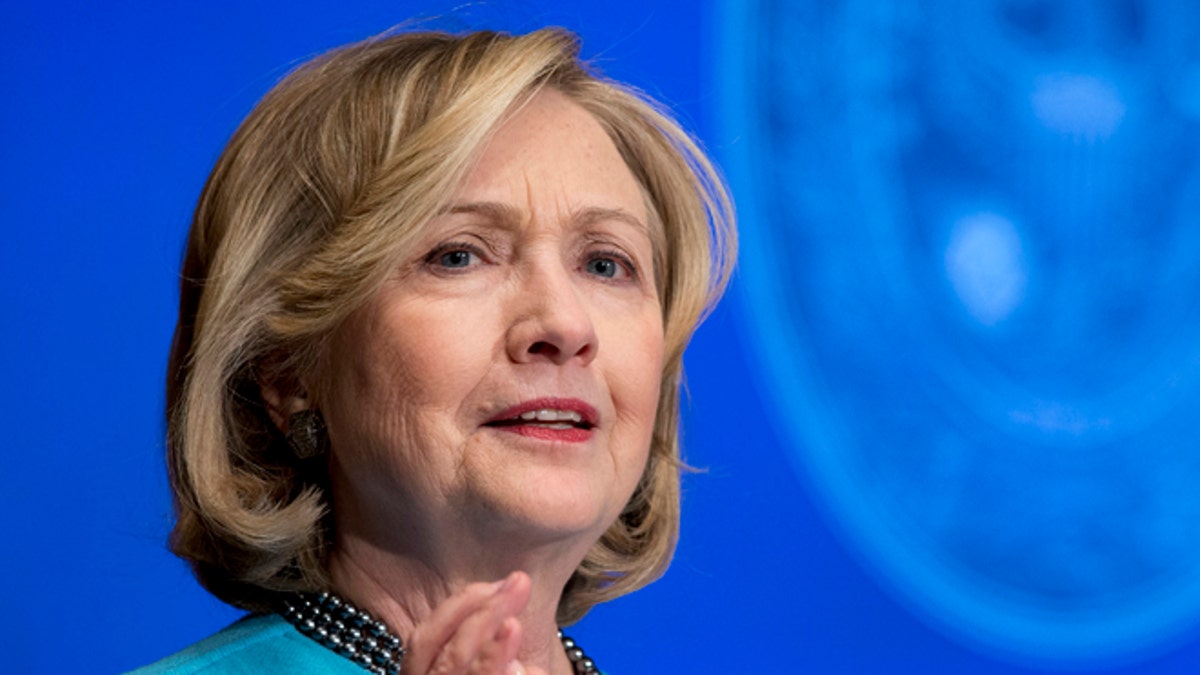 Jennings hopes the documentary will give audiences a fresh perspective of what really occurred behind closed doors.
"I hope they'll get a better understanding of what went on back then," he said. "… History repeats itself and we have short memories."
"The Lost Tapes: Clinton Impeachment" premieres Oct. 29 at 9 p.m. on the Smithsonian Channel.