Bikini Olympics: It's Models vs. Actresses - Let the Games Begin!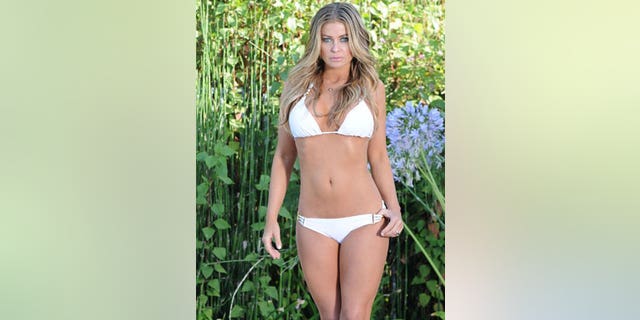 NEWYou can now listen to Fox News articles!
Models and actresses set the standard for beauty in Hollywood and beyond, but which group of women is the sexiest?
To find out, RadarOnline.com turned to three experts who rated six of the top beauties in each glam group (all contestants wearing bikinis, of course, as it is the Bikini Olympics).
The judges graded them on sex appeal, body proportion and tone.
The experts consulted were Dr. Anthony Youn, a plastic surgeon from Rochester Hills, Mich. and a regular commentator on E! Entertainment Network; Dr. Edward Jackowski, author of the best-selling book, "Escape Your Shape" and CEO of fitness and nutrition company Exude, Inc.; and Bob Esquerre, a top fitness trainer and CEO of Esquerre Fitness Group.
PHOTOS: Click for pics of all 12 bikini finalists.
We've got a winner and she's an actress. In fact, two of the three top spots were won by actresses, but when you see the photos it will be hard to call any of the catwalk queens a loser.
And the Gold Medal winner is…
Congratulations Carmen Electra! The "Baywatch" and "Scary Movie 4" star looks so great in her white bikini that Dr. Youn said: "She's one of the hottest women in Hollywood."
Dr. Jackowski was equally appreciative, noting: "Carmen's strong, yet feminine look is very alluring and extremely sexy."
Esquerre also put her in first place, and pointed out: "Every curve, every nuance of her body and posture oozes sex appeal." Indeed.
PHOTOS: Click here for sexy photos of actresses who began their careers as models.
And the Silver Medal goes to...
Bar Refaeli ! "Every curve is perfect," Dr. Youn says of the cover model for the 2009 Sports Illustrated swimsuit edition.
Trainer Esquerre agrees: "She's one sexy lady—a classic beauty with soft, feminine skin and a beautifully curved body."
And Dr. Jackowski thinks Bar could do wonders for the morale of America's soldiers. "Bar's poster should be a pin-up for every soldier overseas at war," he said. "Bar is every man's dream girl!"
And the Bronze Medal goes to…
Anna Faris! The "Scary Movie" star looks close to perfection, so her third place finish shows the fierceness of this competition. Dr. Jackowski says, "Anna is very sexy, fit and has beautiful curves and is very comfortable in her own skin as she looks just perfect in that bikini"
Dr. Youn, the plastic surgeon, sees no room for improvement. He said: "She looks like she works out regularly and has a perfect bikini body."
Trainer Esquerre is equally impressed. "She looks absolutely fab in that bikini—a great choice that shows what's got to be shown and hides just enough," he said. "Her body is taut and firm, maintaining sexy curves."