Bieber draws ire of Argentinians – again – this time for tossing flag out car window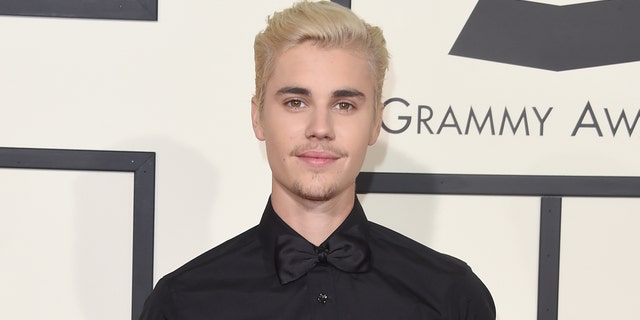 NEWYou can now listen to Fox News articles!
Three years ago, Justin Bieber had to apologize for kicking an Argentinian flag off the stage in a concert in Buenos Aires.
Fast-forward to 2016, and the Biebs has done it again – drawn the ire of Argentinians by throwing a flag out of a car in New York City.
It happened after a 15-year-old fan from Argentina who was visiting the Big Apple tossed her idol, who had left a hotel and was in a chauffeur-driven car, a folded up flag of her homeland, only to see him glance at the flag and then throw it out the window, according to the Daily Mail.
The incident has rekindled anger toward Bieber in Argentina, where a fan video of the Canadian singer throwing the flag out the window has gone viral.
The fan, who has not been identified, posted on social media that she apologized to Bieber for tossing the flag close to his face.
She said it was obvious that he heard her apology and responded rudely.
"I am in Manhattan because it's my birthday, and I found out Justin is coming, so I bought a ticket," she posted on social media, according to multiple reports.
"Yesterday I was at the hotel at 10 a.m., and I stayed for hours outside waiting," she wrote.
"When he was going out, guards told us to back off, so I grabbed the flag and threw it at him. Of course, it was not my intention for it to [come] close to his face, so I apologized a thousand times. He looked at me … grabbed the flag, threw it on the pavement and shut the window."
"I'm 15, and he could have treated me better since I apologized, and he could hear it."