Beyonce turned down Barbra Streisand's request for a duet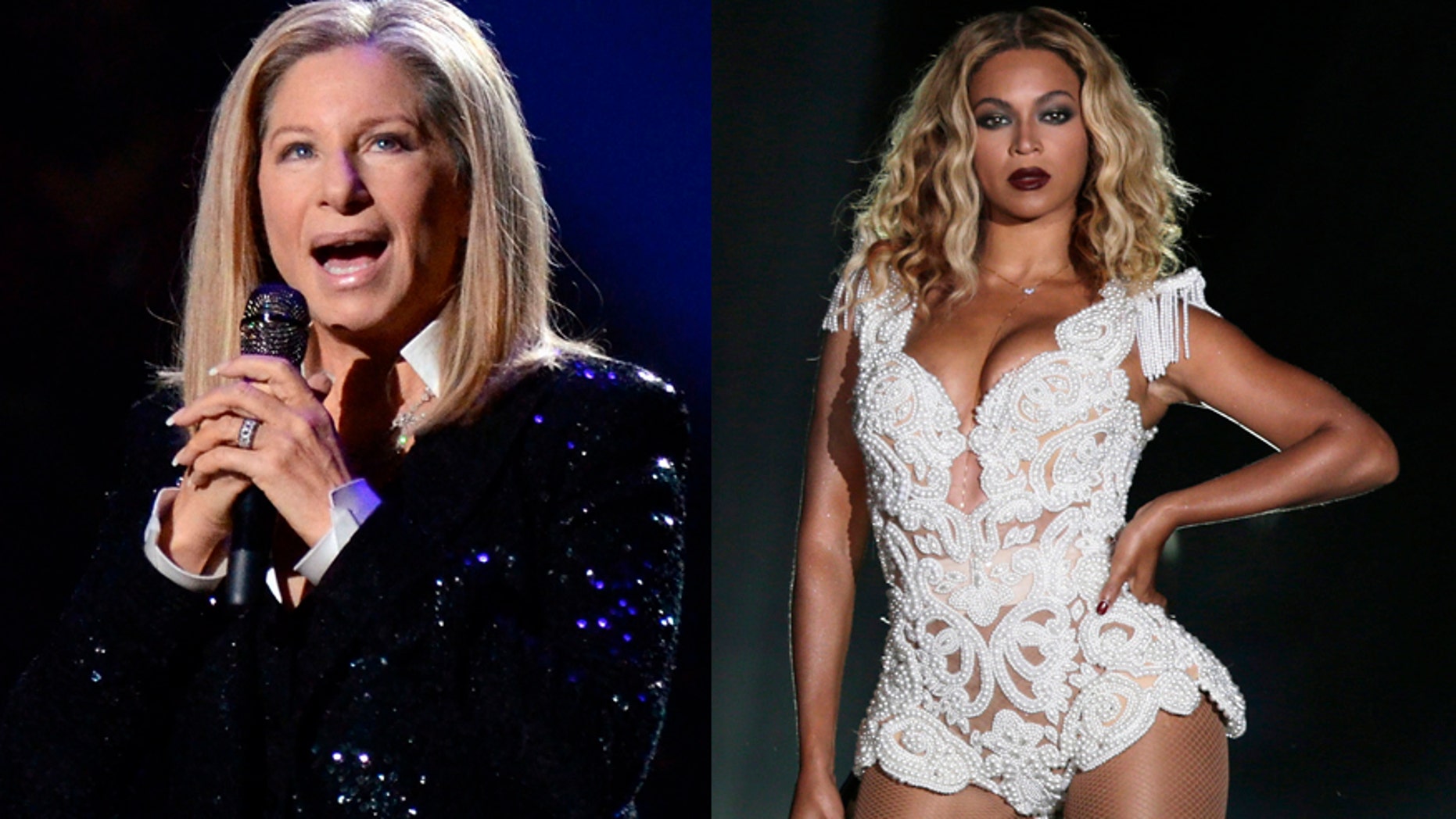 Barbra Streisand's new album of duets only includes male singers, but it wasn't a conscious effort to exclude females.
"Everyone we asked was...busy," Streisand said. The performer almost scored one major diva: Beyonce.
"She had her people try to do a track of one of the songs from my movie, 'A Star is Born,' and it just, we didn't have the time to finish it, to get it right," she said. "We had to release the album. Maybe someday we'll do a duet because she's so great."
"Partners," released Tuesday, features Billy Joel, Stevie Wonder, John Mayer, John Legend and Babyface, who produced the album.
AP: Would you do an album full of female duets next?
Streisand: (Pauses) Possibly. I loved singing with Celine (Dion) and Donna Summer.
AP: What was the energy like in the studio for you and your guests?
Streisand: We were all nervous. Everybody was saying to me, "I'm nervous singing with you!" And I said, "Whoops, I'm nervous singing with you." ...I love that kind of nervousness. You know something's being done for posterity. I guess that's why I like making movies, too, because it lasts.
AP: How have you maintained your voice over the years?
Streisand: I don't drink. I don't like the taste of liquor. I like beer sometimes. I can do half a shot of vodka with tonic, but it's always like medicine to me, alcohol. I don't drink wine even. Maybe that has something to do with it. I smoked when I was 10 years old, you know on the streets, on the rooftops in Brooklyn because my stepfather smoked ... gave it up when I was 12.
AP: Was it weird singing along with Elvis Presley's vocals on "Love Me Tender"?
Streisand: No, it just felt right. It felt natural. I met him. I talked to him. I wanted him for a movie.
AP: Are you planning to do more movies?
Streisand: I like directing. I'm planning to direct a movie and also be in a couple of things maybe that I've meant to do over the years.
WATCH: Four4Four: Should Beyonce ditch Solange?