Ben Affleck and Matt Damon's 'Project Greenlight' slammed by Peter Farrelly: 'I wanted out'
"Dumb and Dumber" director Peter Farrelly regretted being a part of HBO's now cancelled "Project Greenlight," produced by Matt Damon and Ben Affleck.
The 60-year-old revealed at the Television Critics Association's summer press tour on Tuesday, according to The Wrap, that he was "disappointed that it turned out like that because I was really looking forward to doing it, and I really wanted to work with some young filmmakers. I realized really quickly it was turning into a 'Housewives'-type show. And I wanted out."
Farrelly served as an advisor on Season 4 of the show in 2015, and quit the show in the middle of filming.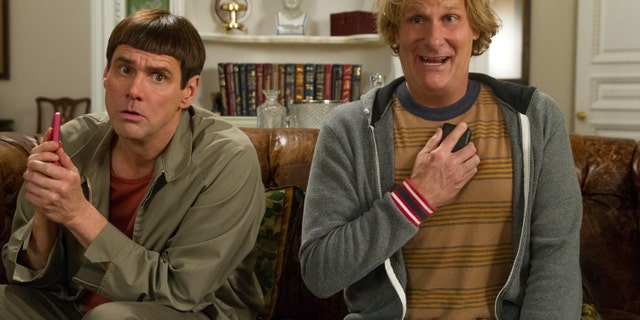 The reality series "Project Greenlight" ran from 2001-2003 and again in 2015 on HBO. It aimed to show "the challenges facing a first-time director as cameras roll from pre-production and casting through principal photography and post-production."
The competition show did not sit well with the veteran producer and screenwriter.
"I just remembered for about a week, I could see where it was going, and I would lie in bed with my stomach aching. I was like, 'What do I do?' And then I just remember thinking, 'I quit!'"
Looking back on the series, Farrelly said, "It was not my favorite experience, that's for sure."