Bella Thorne suffers wardrobe malfunction on set of her new movie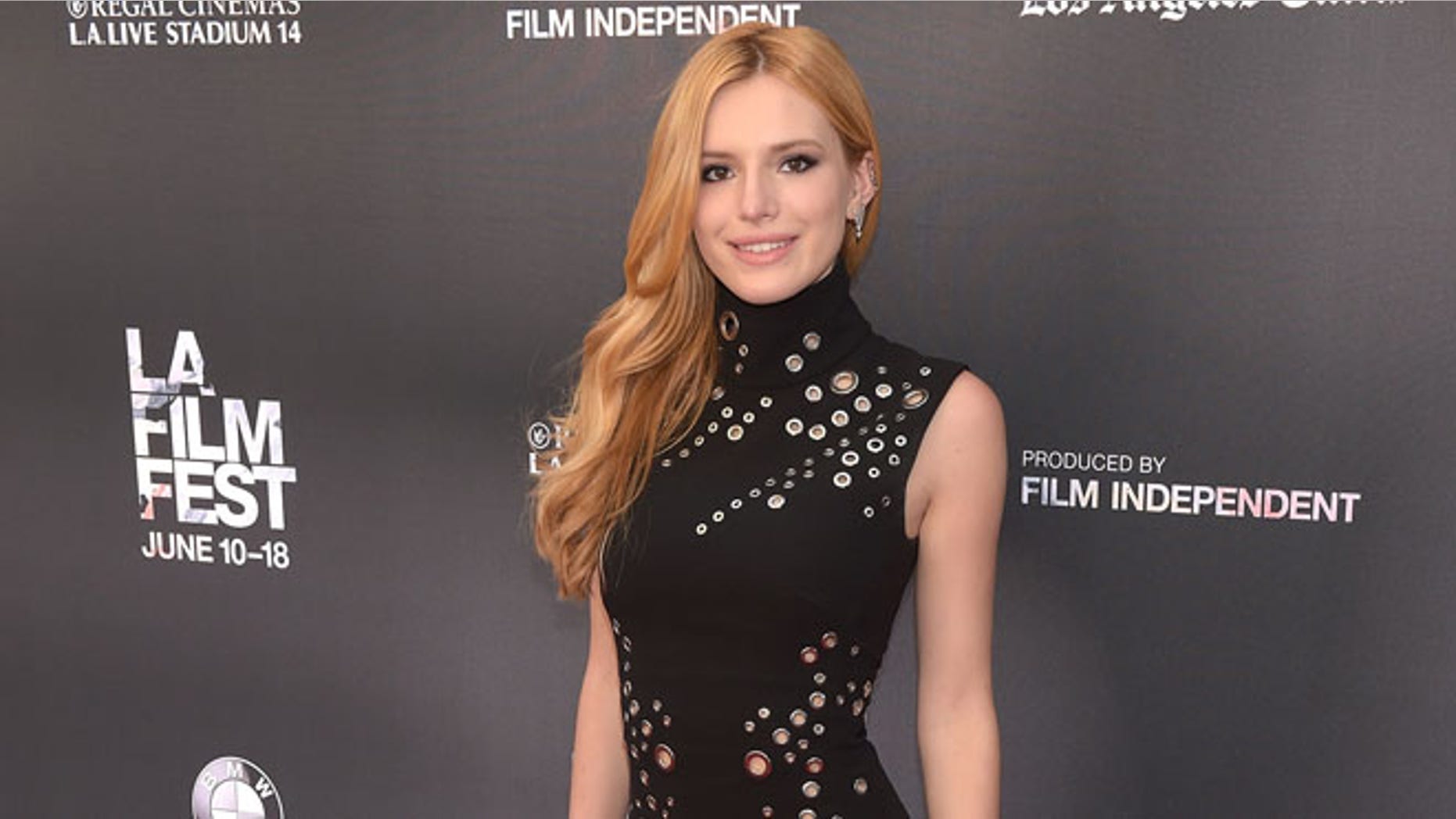 Actress Bella Thorne had a hard time keeping um, things under control on the set of her latest film.
The "My Own Worst Enemy" actress, who is of Cuban descent, was filming a scene for the upcoming movie, "You Get Me," when she revealed a little more than she probably intended to while wearing a swimsuit with a plunging neckline.
Thorne's nip-slip occurred while filming a passionate kiss with costar Nash Grier.
While Thorne was sidling up to Grier for the camera, the 18-year-old was spotted last weekend at the Coachella Valley music festival with her real-life crush, 23-year-old Gregg Sulkin, whom she's been dating since last August.
The social media-savvy Thorne also shared an on set paparazzo photo of her in the treacherous swimsuit in which she looks bored.