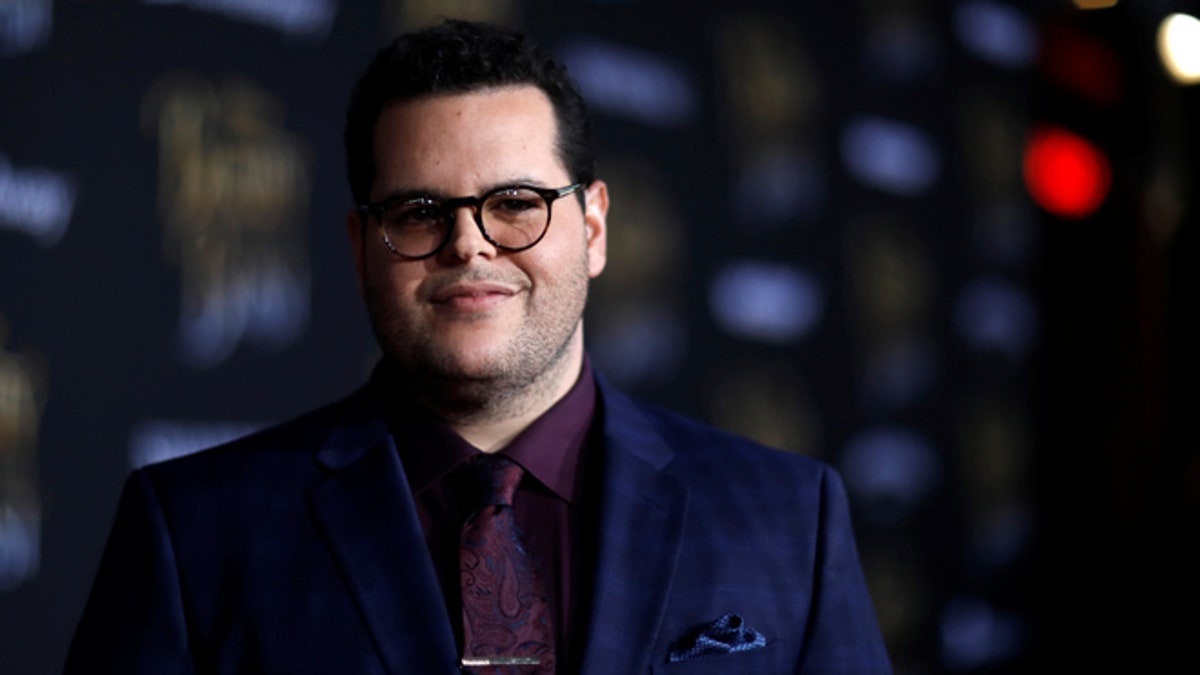 "It's the crown jewel. The movie itself is an institution," producer of the live-action "Beauty and the Beast" film David Hoberman said of the 1991 Oscar-winning original film.
Under a large clear tent the length of multiple blocks of Hollywood Boulevard, Disney made magic happen and brought the film back to life. The Thursday night premiere of "Beauty and the Beast" paired nostalgia and new beginnings to celebrate the release of the live-action version of one of Disney's most cherished animated classics.
New traits have been added to the live-action remake, including Josh Gad's portrayal of LeFou as Disney's first openly gay character.
"It was something we developed as a part of a lot of things about LeFou," said director Bill Condon. "I'm excited for the moment that he has. I don't want to give too much away because I think it's part of a whole celebration of love, but Disney's been great about it. That's the thing; the whole ethic of that company is inclusion."
Condon also confirmed, "It's a kind of lovely little sprinkling."
Gad shared that he was very happy to be a part of this particular moment in Disney history, adding, "As subtle as it is, I do think it's going to be effective and I do think it's important."
As if they were at a ball themselves, guests at the premiere were treated to a reception with live music, buffets of macarons and petit fours, juggling jokers on stilts, manicurists and masquerade face painters, a special Oculus virtual reality experience, displays of Swarovski jewelry and tables topped with Luxe Bloom long-lasting roses under glass coverings much like the Beast's enchanted flower.
Aside from those in the tent, hoards of fans lined the streets outside the El Capitan Theatre screaming as the film's stars made their arrival.
The big names like Emma Watson, Dan Stevens, Luke Evans and Gad, the carpet was attended by the original Belle herself Paige O'Hara, Watson's "Harry Potter" castmate Matthew Lewis, John Legend and Chrissy Teigen, and even Matt Damon.
Watson, in lieu of finishing up interviews, posed with young fans for pictures and had a special moment reuniting with her Beast, Stevens, before entering the theater. The film's magic was not lost on either of them.
"Your imagination can go crazy," Evans said of the fantasy film. He added that to prepare for the "monstrous" role of Gaston, he chugged raw eggs in the morning and told his reflection in a mirror how handsome he was, just as his character does in the film.
"Bringing these characters into the 3D world, we're literally dimensionalizing them," Stevens said of the recreation. "We're finding some of their human qualities."
Others remarked on the film's lasting legacy and its return to the screen, included Celine Dion, who said the film is largely responsible for bringing her to where she is today. She added how grateful she was to Legend for helping to recreate the iconic song, "Beauty and the Beast" for the updated soundtrack.
"It's really gratifying," prolific Disney composer Alan Menken remarked on seeing the songs he wrote 26 years ago come back to life. "It's hard work. It's a new collaboration – on the one hand protecting what was there and on the other hand, I really want to be a part of collaborating and expanding along with everyone else."
The collaboration paid off. Inside the theater, foot-thick garlands and glistening chandeliers hung from the ceiling while strings of crystals danced in front of the red curtain. An eight-piece string ensemble played guests to their seats as they looked around in wonder and awe, clearly amazed that they too got to be a part of Disney history.
Leaving the venue, there was a feeling of relief hanging in the crowd. Those who worked on the film congratulated each other on finishing the years-long project. Producer Todd Lieberman shook hands with his crew, saying to one pal, "We're done, brother."