'Beauty and the Beast' director Bill Condon to remake 'Bride of Frankenstein'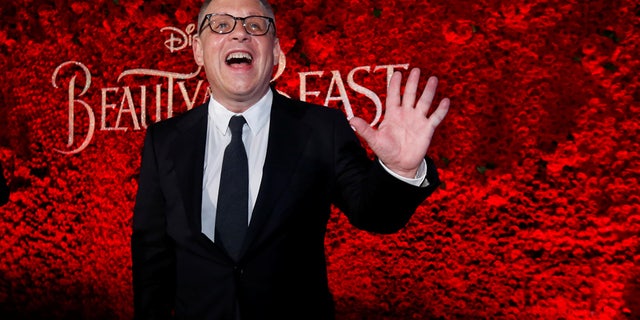 Bill Condon is ready to take on a new monster of a project.
After helping Disney's live-action "Beauty and the Beast" spin box-office gold, the 61-year-old director has been tapped to breathe new life into "Bride of Frankenstein."
Universal Pictures announced on Monday that Condon's remake will hit theaters in February 2019, making it the second film in its newly coined "Dark Universe" series.
BILL CONDON ON 'BEAUTY AND THE BEAST' GAY CONTROVERSY: 'I'M SORT OF SICK OF THIS'
Universal has long planned to draw on its own library of classic monster characters for a run of films. First up in the Dark Universe series is this summer's "The Mummy" reboot, starring Tom Cruise, Sofia Boutella and Russell Crowe, which debuts in theaters on June 9.
Future films include "The Invisible Man" with Johnny Depp, as well as "Frankenstein's Monster" with Javier Bardem.
"Bride of Frankenstein" originally premiered in 1935 and starred Boris Karloff as "The Monster" and Elsa Lanchester as "The Monster's Mate."
Earlier this year, Condon faced controversy when he told U.K.'s Attitude Magazine about the character LeFou experiencing a "gay moment" in "Beauty and the Beast."
'BEAUTY AND THE BEAST' FEATURES 'GAY MOMENT,' DIRECTOR REVEALS
"LeFou is somebody who on one day wants to be Gaston and on another day wants to kiss Gaston," said Condon, according to the Telegraph. "He's confused about what he wants. It's somebody who's just realizing he has these feelings."
He also added that actor Josh Gad did an excellent job in referencing LeFou's sexuality in a clever way.
"…Josh [Gad] makes something really subtle and delicious out of it," said Condon. "And that's what has its pay-off at the end, which I don't want to give away. But it's a nice, exclusively gay moment in a Disney movie."
Walt Disney shelved the release of "Beauty and the Beast" in mainly Muslim Malaysia, even though film censors said it has been approved with a minor cut involving the scene.
Condon later told Vulture that he was tired of discussing the uproar.
"Can I just say, I'm sort of sick of this," he explained to the publication. "Because you've seen the movie — it's such a teeny thing, and it's been overblown."
The Associated Press contributed to this report.