'Bachelor' star Bekah Martinez announces 'dream come true' pregnancy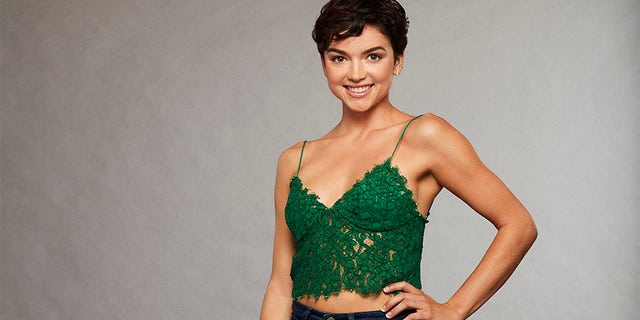 "Bachelor" alum Bekah Martinez announced she is pregnant shortly after appearing on the dating show as a possible love hopeful for Arie Luyendyk Jr. earlier this year.
The 22-year-old reality star, who has been in a seven-month relationship with Grayston Leonard, revealed the news of her pregnancy to Pure Wow on Wednesday.
"I was in disbelief and thought, 'Is this really happening?'" Martinez told the outlet. "I immediately called Grayston and then went across the street to the Dollar Tree and bought two more pregnancy tests. They, of course, were both positive."
She added that the news has been "legitimately a dream come true."
Martinez was known as one of the youngest "Bachelor" contestants on the famous series. The contestant vied for Luyendyk Jr.'s heart despite their 14-year age difference. But the star has moved on from the days of the "Bachelor" drama and is reportedly ready for her future as a mother.
"She is really excited to share this news with everyone and says she is ready for this new and exciting chapter," a source told E! News.
The reality star also revealed that she is 20 weeks along and has already gone through some "rough" patches with the pregnancy adding that she has no intention of walking down the aisle with a baby bump.
"It's going by so fast! I'm feeling super energized," she said before admitting that she doesn't want to get married to her man of seven-months while pregnant. "It's a horrible idea for us to consider with all of the hormones and the stress we're experiencing. The last thing we need is to consider another commitment on top of what we're already going through...Regardless, we're bound together by sharing this little life."