'Bachelor' alum Chris Soules paid $2.5M in Iowa farmer wrongful death suit: report
Chris Soules, a former star of "The Bachelor" franchise, was ordered to pay the family of an Iowa farmer $2.5 million in a wrongful death suit settlement earlier this year, a report on Tuesday revealed.
The 36-year-old reality star pleaded guilty to a misdemeanor charge in November after he was charged with leaving the scene of a 2017 crash where he rear-ended a slow-moving tractor, ultimately killing 66-year-old Kenneth Mosher.
A settlement agreement filed on January 18 ordered that Soules and his parents, Gary and Linda Soules, pay $2.5 million to Mosher's wife and two sons, a report from WeAreIowa.com revealed on Tuesday.
'BACHELOR' ALUM CHRIS SOULES' SENTENCING DELAYED IN FATAL CRASH
"For the total consideration of $2,500,000.00, Nancy Mosher, Matthew Mosher, Michael Mosher, and the Estate of Kenneth Mosher ("claimants") hereby release and forever discharge Christopher Soules, Gary Soules, Linda Soules ... from any and all liability whatsoever ... arising out of an automobile accident" the settlement read.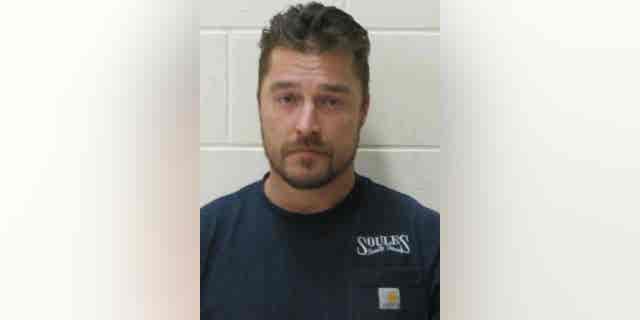 In April 2017, Soules was arrested after he rear-ended a tractor killing Mosher. Soules called 911 and waited for first responders, but left before police arrived.
Soules sentencing was delayed this week after Judge Andrea Dryer ruled to disregard victim impact statements from Mosher's wife and two sons after finding that they aren't victims under state law because Soules was not convicted of causing Mosher's death.
Soules could face up to two years in prison.
CLICK HERE FOR THE FOX NEWS APP
Soules starred on the 19th season of "The Bachelor" three years ago, and became engaged to Whitney Bischoff on the show. The pair has since split.
He appeared on "Dancing with the Stars" after his "Bachelor" season.
Fox News' Mariah Haas and The Associated Press contributed to this report.