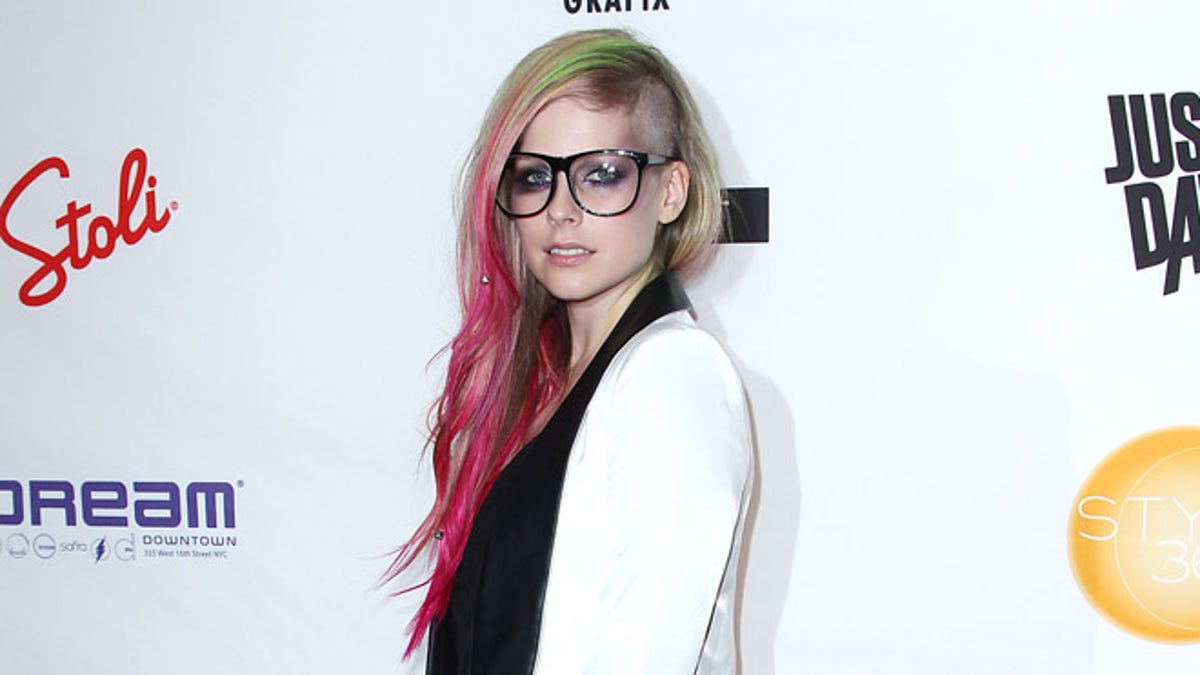 NEW YORK – Pop star Avril Lavigne, the designer, promises a "badass" wedding dress she might make herself when she marries rocker Chad Kroeger.
"Either it's something I'm going to design, or partner up with, collaborate with another designer," she told reporters Monday after presenting the spring collection of her Abbey Dawn clothing line.
Of the 37-year-old Nickelback frontman's proposal after a whirlwind romance, Lavigne said: "It was really natural, and we met in the studio and were friends for a while, and one of our last days in the studio was when he proposed, and it was super romantic and it had a lot of meaning behind it."
Lavigne, 27, was mum on the subject of her ex, Brody Jenner, whose family she remains friendly with. She used one of his sisters, 15-year-old Kylie Jenner, to open and close her downtown runway show.
In a messy topknot, the teen wore a tight, white dress adorned with the brand's initials in black, block letters. Kylie was also the last to walk, in red, ultra-short shorts with garters attached and a black leather and lace biker jacket.
Lavigne debuted Abbey Road in 2008 and also sells signature perfumes. Her rocked-out clothes for spring include human skeletons in black on the front of stretchy, striped dresses and in white on others. Lavigne also used skulls in black lace on jackets and at the hems of minis.
Skulls with little neon rainbows were in another print used for tops, shorts and more mini dresses, matching pink and purple buns atop the heads of models and the streaks in Lavigne's hair.