Aventura's Romeo Santos Talks About the Success of "You"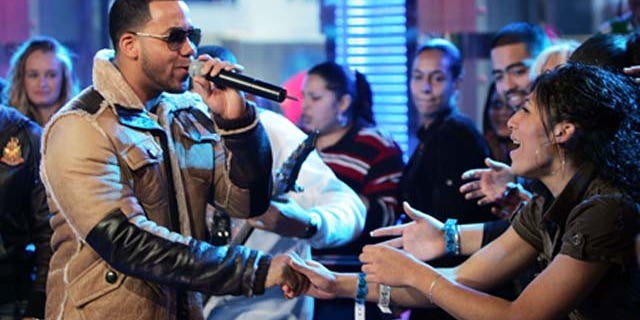 Dominican bachatero Romeo Santos, better known as the lead singer of the successful boy band Aventura, is taking some time to focus on his solo career and is already making news with his new single "You."
Santos, 29 told the Dominican Newspaper El Nacional that he was shocked and humbled when "You" dethroned Maná's "Lluvia al Corazón" in the Billboard charts in its first week.
"It's the first time that one of my songs makes the number one spot in its debut week on the market," Santos told the daily. "It didn't happen that way with Aventura and I have to be very grateful to God, to my fans and you all for always supporting me."
The self-proclaimed 'King of Bachata' also talked about his collaboration with music mogul Luis Vargas, who he says is an artist among the few Bachateros "who you have to take off your hat for."
For his new solo album, Santos says his fans can expect 10 Bachata tunes as well as five other songs in English, where he will experiment with other musical genres such and R&B and pop.
"I want to hold back details for when the album comes out in October," Santos told EL Nacional. "What I could tell you is that there will be many great surprises."
As for Aventura's future, new projects are already in the works, according to Santos who made it clear that he "Lenny, Max, Henry, I, we're come back together with Aventura in 2013 and launching a new album."
You can reach Alexandra Gratereaux at: Alexandra.Gratereaux@foxnewslatino.com
or via Twitter: @GalexLatino
Follow us on twitter.com/foxnewslatino
Like us at facebook.com/foxnewslatino