Asia Argento's boyfriend Anthony Bourdain speaks out following Harvey Weinstein rape accusation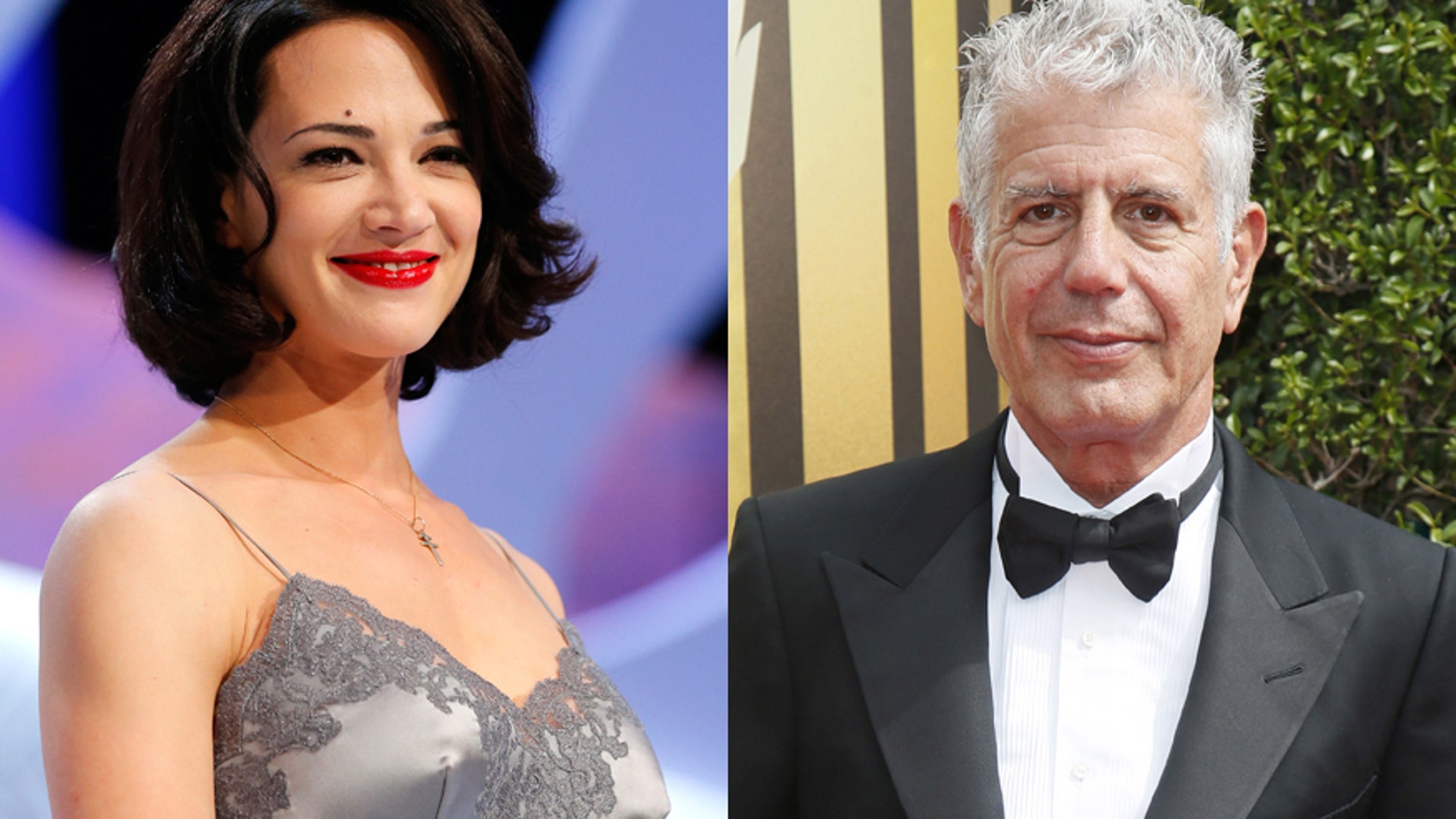 Asia Argento's boyfriend Anthony Bourdain is proud of the actress after she spoke out and openly accused Harvey Weinstein of raping her.
Argento was one of three women who told the New Yorker the disgraced Hollywood producer raped her. Her interview was part of a scathing exposé by Ronan Farrow.
"I am proud and honored to know you. You just did the hardest thing in the world," Bourdain tweeted at Argento.
The celebrity chef also tweeted, "Can we use the word 'rapist' now? #Weinstein."
HARVEY WEINSTEIN ACCUSED OF RAPE
Argento told the New Yorker Weinstein forcibly performed oral sex on her and that she did not come forward earlier out of fear Weinstein would "crush" her.
Argento said she later had a consensual sexual relationship with Weinstein because she felt "obliged."
The 42-year-old said her film "Scarlet Diva" was about her encounter with Weinstein.
Argento took to social media to share a scene from her film and react to the publication of the New Yorker article.
She wrote, "You will know the truth. And the truth will set you free."