Lindsay Lohan seemingly shades Ariana Grande's 'Thank U, Next' music video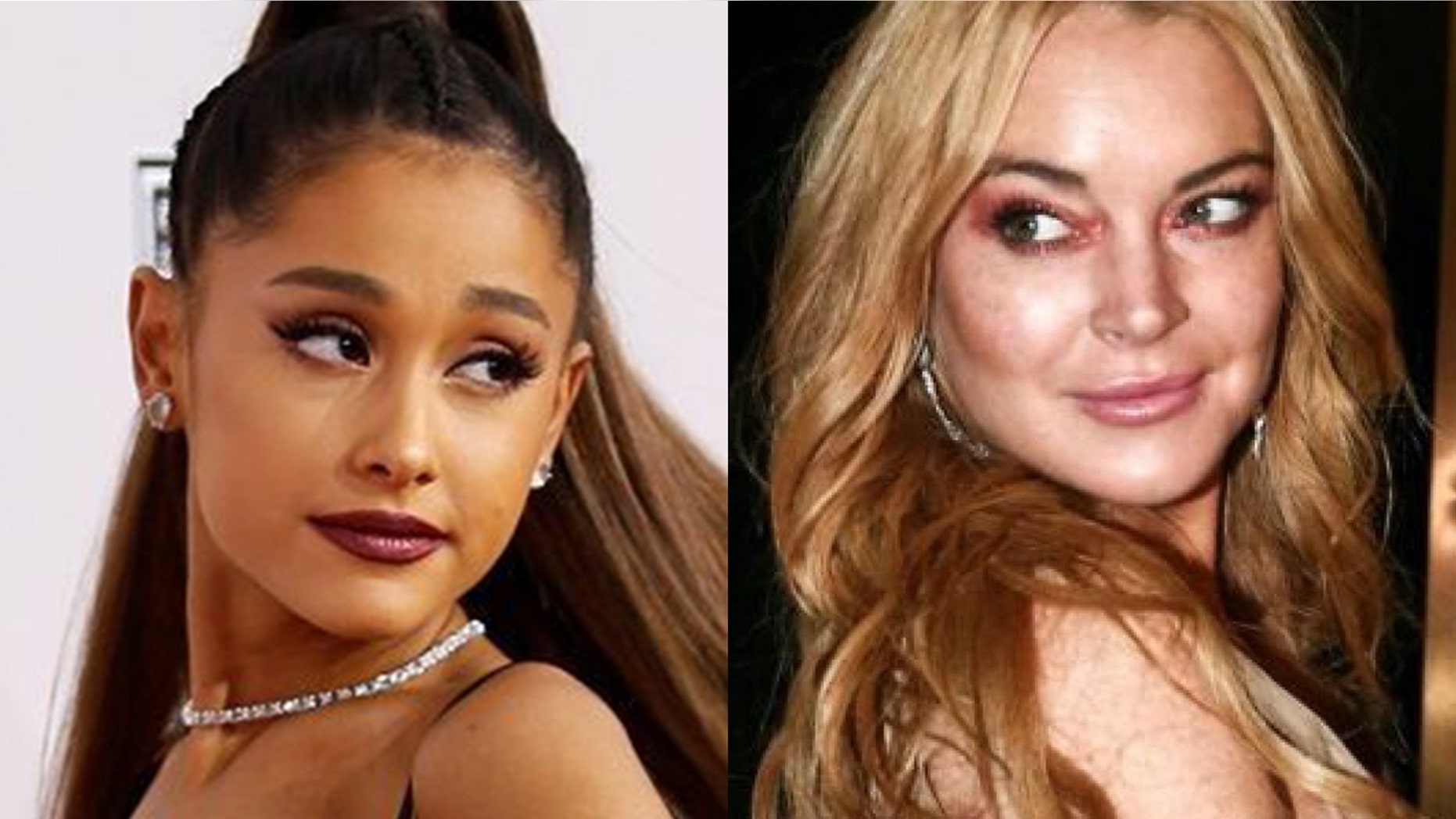 "Mean Girls" star Lindsay Lohan wants Ariana Grande to know that her iconic role cannot be replicated.
On Friday, Grande released the highly anticipated music video for her song, "Thank U, Next," which features an homage to fan-favorite, early millennium films such as "Mean Girls," "13 Going On 30" and "Bring It On."
And while the newly single star has received mostly praise and garnered more than 42 million views for the clever music video, Lohan has reminded the singer that her famed role as Cady Heron in the classic 2004 film cannot be duplicated.
A few days prior to the film's release, Lohan shared a glammed-up Instagram selfie on her account and captioned the image, "Behind the scenes...ain't nobody Lindsay Lohan like the real Lindsay Lohan."
The actress went on to tag Grande and said that she was "flattered" that the singer loved "Mean Girls," after making it clear that nothing could compare to the original.
In the "Mean Girls" music video "remake," Grande's friend and former "Victorious" co-star, Elizabeth Gillies, took on Lohan's famous role.
The "Dynasty" star tweeted about starring in the video and replicating one of the film's most famous scenes following the music video's release.
"I bruised my thighs horribly from doing this slap" she wrote of performing the "Jingle Bell Rock" dance routine in the video. "I didn't realize the girls were hitting their boots. Smart."
Though Lohan was not included in Grande's "Mean Girls" cast, actors Jonathan Bennett and Stefanie Drummond had revived their original roles as Regina's ex-boyfriend Aaron Samuels and Cady's classmate Bethany Byrd in small cameos.
Other celebrities appeared in the video spoof. Famous momager Kris Jenner starred in the video as Regina George's over-the-top mother, a role originally played by Amy Poehler, and singer Troye Sivan appeared as a classmate who is pushed into the lockers by Grande's Regina George character.
The 25-year-old singer also cleverly paid tribute to her some of her famous exes in her own version of the film's famous Burn Book.
In the video, as the star flips through the gossip scrapbook, she lands on an old photo of herself with ex-fiance Pete Davidson. At the top of the page Grande wrote, "Sry I dipped. I love u always."
The book also included photos of exes Mac Miller and Big Sean.