Are Mark Sanchez and Eva Longoria a Couple?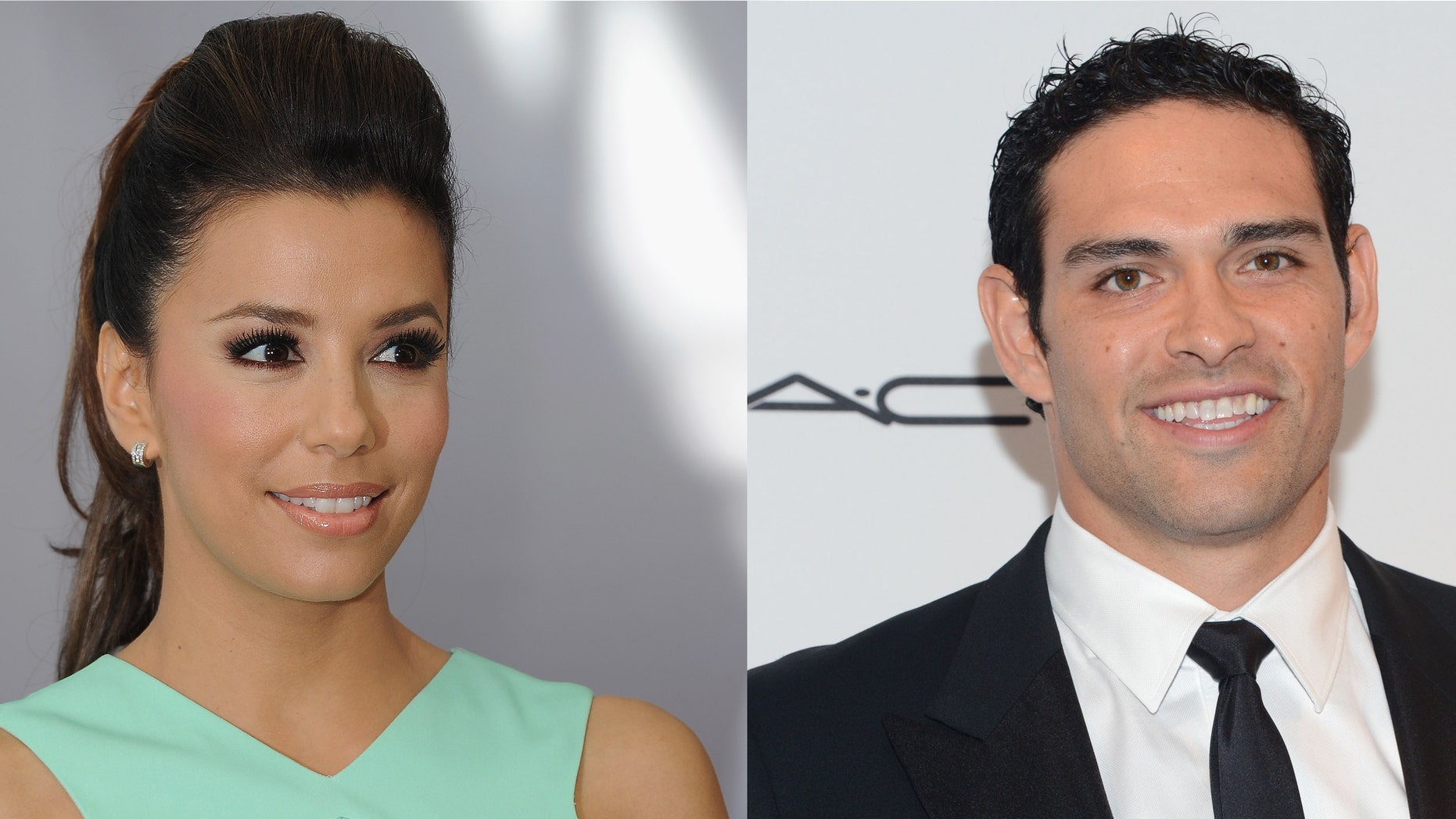 Mark Sánchez may not be able to put the ball in the end zone on a regular basis when it comes to playing football for the New York Jets, but in the game of love he's a winner.
In Touch magazine is reporting that Sánchez is in the huddle with… wait for it...Desperate Housewives star and Eva Longoria.
"It looks like they're testing the water," an "INSIDER" told In Touch.
Longoria, 37, and Sánchez, 25, recently went on a group date in New York and were island hopping in the Caribbean according to In Touch.
Longoria recently split from Spanish singer Eduardo Cruz, Penélope Cruz's brother, whom she started seeing after the end of her 3-year marriage to San Antonio Spurs basketball star Tony Parker last year.
Is it just wishful thinking that two Latino superstars would find each other or is the tabloid on to something?
Maybe the Latina beauty --who is an established star-- can help inspire the Sanchize to new NFL heights the way she did with Parker.
But then again jets fans, if Kate Upton couldn't inspire him...
Follow us on twitter.com/foxnewslatino
Like us at facebook.com/foxnewslatino